Who is that tall smiley guy with the flowing blonde hair and tie-dyed shirt on stage covering Van Morrison with an island rhythm and beat?
That guy is fittingly and lovingly known as Tall Paul, and he likes music.
Pop, Island, Blues, Bluegrass and Country are all genres that have tried to trap Tall Paul, but thus far he has been able to elude them all. Probably the only word that can sum-up Tall Paul and his unique style of music is "fun."
"I stole a line from a Ray Charles interview that I saw one time," said Tall Paul. "He said, 'there are only two kinds of music: good music and bad music. I play good music.'"
Tall Paul plays about 200 shows per year. Along with the traditional live music, appreciator Tall Paul has also been able to grab a strong college following.
Tall Paul was born Paul Bobal in Cleveland, Ohio. So how does a kid from northern Ohio end up making a living playing fun-loving, happy music? Well, he did much of his growing up in Virginia Beach and his family also likes the music.
"My dad played piano when I was a little kid," said Paul. He would just sit there and play, and when you are a little kid you only know what you see. I didn't know that everybody's dad didn't just sit at the piano and play."
Paul's dad taught him a few notes and after a while Paul began learning songs from the radio. When he was old enough, his parents bought him a keyboard so he could play in bands.
He saw Doc and Merle Watson at freshmen orientation when he attended Appalachian State University.
"I was flabbergasted that someone could play acoustic guitar like that," Paul said. "I'd never seen an acoustic guitar player that could shred. I always thought of acoustic guitar players as strummers and singers."
After that Paul began playing much more guitar. In little time he was playing shows at and around campus. He then joined the band Stoney Creek, which opened for such acts as Hall and Oates, The Doobie Brothers and Jimmy Buffet.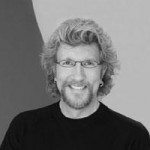 When it came time for him to decide on going to grad school or breaking out on his own, he decided on the latter. He traveled around for a year or two and ended up in Nashville where he knew a few people that could point him in the right direction.
"I started doing this when the whole unplugged phenomenon happened in the '90s and I was already playing it. So to already be known as an acoustic guy was a real benefit, and a lot of my cover-tunes were more rock. I wasn't just playing Jimmy Buffet and James Taylor."
Paul, now on his third solo album, Voodoo Doll, has been named one of Nashville's top Rock Vocalists by The Nashville Scene's reader's poll, and he has performed in other countries and regularly tours the Southern states.
"I think people can recognize that I am truly having fun when I play. It's almost like it is contagious when people see that you want to be up there and you are actually having fun."
Paul's albums and shows are a mix of originals and old familiars that feature Paul's own personal touch. Who doesn't like a beach version of "Wagon Wheel"? You know the "Mama rock me" song.
His originals are about life, love and the pursuit of happiness, which sometimes seems more pursuit than happiness, though Paul highlights the silver lining with song titles like "Some Hearts Get Lucky Sometimes" and "Your Mind is on Vacation."
"It is a business and it is a job and it is something that I take very seriously, but I have as much fun as anybody can have at their job. I get to do something I've always wanted to do. There is a lot of driving, a lot of late nights and a lot of time away from home, but when it comes right down to it, my job doesn't suck."
Paul does take his profession very seriously. Luckily his job is making sure the audience is entertained, which he loves and does well.
Tall Paul is playing at the Blue Rooster on Friday, Oct. 23. Most of Paul's shows include a guitar and a friend or two accompanying him, but the Blue Rooster show will feature a full band.
For more info, visit TallPaul.com, or check out some of his music directly by clicking here. You can also check him out at his Youtube page and find him by searching Tall Paul on iTunes.