Well, well 10 years have already passed since the world was anxiously awaiting the destruction of civilization brought about by Y2K, but yes, the two-thousand-aughts are drawing to a close.
Luckily, music has still not (totally) gone the way of futuristic, synthesized, computer generated blips and noise. There's still plenty of creativity and talent, and the key to a good modern recording, for me, is using the new technology in a creative, but not overdone, way that still keeps instrumentality at the forefront.
Before we get into my selections for the top recordings of the decade, I'd like to present a special award to artist of the decade. This award goes to The Mars Volta. The band has released five full-length, very complex and creative records in less than 10 years.
So, in the spirit of making up rules as we go, none of the Volta's five wonderful albums will be considered on the list of 10, since they were just awarded the special presentation, and no one band should monopolize five of the 10 available spots on the list, which the band may have very well done.
The picks can definitely be debated; why is Year Zero not on there? Well, if I have Downward Spiral, The Fragile and Pretty Hate Machine, I could live without it. Should an artist be penalized for having other great work prior to the decade. Well, again, in the spirit of making up rules, yes.
I'm obviously slightly of the hard rock inclination, so the list reflects that. If I listened to more jazz, or country, or whatever, it would certainly be different.
But without any further disclaimers or ado, here goes, the Captain's picks for 10 thoroughly enjoyable rock records of the 2000s, minus The Mars Volta . . .
Tool – Lateralus AND 10,000 Days, OK, Tool gets two on here, but that's all the duplication for one artist. And these both deserve top recognition. The compositions are as amazing as ever; 10,000 Days actually has some passages slightly more straightforward, and listener friendly than some on the Tool spectrum. Both are just brilliant, the players have perfected the recorded sound of their instruments.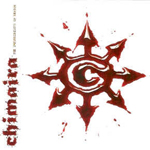 Chimaira – The Impossibility of Reason, mind-blowing guitar work, machine-like double bass, some of the best "modern" metal out there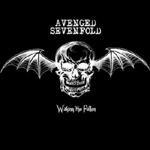 Avenged Sevenfold – Waking the Fallen, I really don't care that much for where A7X has gone since this earlier record, but this is really a masterpiece; very cohesive, with many Biblical references throughout, and tons of catchy guitar riffs and groovy drums. (R.I.P. Rev; I was literally in the middle of this list when I got the news that drummer Jimmy "The Rev" Sullivan had died. Stay away from drugs, kids.)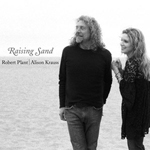 Allison Krauss and Robert Plant – Raising Sand, The collaboration between the legendary Zeppelin vocalist and Krauss, who's become the modern day first lady of bluegrass, is very mellow and warm. An instant classic.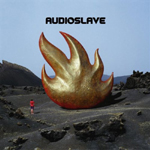 Audioslave – Audioslave, Though there's no more Rage, or Soundgarden, the much-hyped Audioslave didn't disappoint rock fans with its first offering. The record, sprinkled with the great vocal range of Chris Cornell, certainly has some intense, hard groove moments, but also plenty of reflective valleys as well.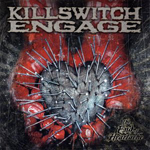 Killswitch Engage – End of Heartache, a nice blend of singing and screaming style vocals on a rock CD. I'm surprised KE doesn't get more mainstream play.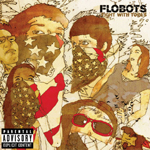 Flobots – Fight With Tools, A little change of pace, but check this out if you've never heard the Flobots. Described to me as Rage Against the Machine meets Bach, the album features tight beats, great playing and thoughtful, challenging lyrics.
Metallica – Death Magnetic, after a somewhat ill-received St. Anger, the metal legends, now in their upper 40s, again raise the bar with a great record. Highlights for me are "Judas Kiss" and "The Unforgiven III."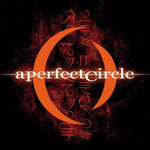 A Perfect Circle – Mer de Noms, Meynard makes another appearance with his "other band" with this offering (monopolizer!); is Thirteenth Step just as good? Maybe, but this was so amazing and refreshing and sounded SO good when it came out very early in the decade, it has to be included.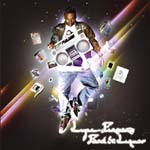 Lupe Fiasco – Food and Liquor, OK, OK, we'll go to 11, since Tool had two on here; I don't want to leave Lupe out. Slamming bass, a cool horn section and a very nice rap over the classic "Daydream," Mr. Fiasco has definitely contributed to my musical enjoyment this decade.
Honorable Mentions
Just can't stop, so many other good ones come to mind.
Red Hot Chili Peppers – By The Way, Stadium Arcadium: Sometimes melody is emphasized more than flashy instrumentation, but some beautiful songs and RHCP fury in these three discs.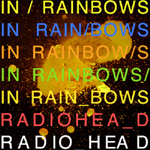 Radiohead – In Rainbows: A good range of Radiohead's Sound. the Brits released this one on their own after leaving EMI and let downloaders pay any price.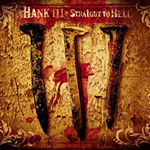 Hank Williams III – Straight to Hell: He has more country in one drop of his outlaw blood than a whole block of Music Row.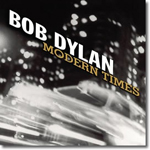 Bob Dylan – Modern Times: Great. Dylan.