Spring is finally here, as my allergies can attest to. Along with spring comes the month of May. Along with the month of May comes Cinco de Mayo, the Mexican Independence Day.
Apparently you don't have to be of Spanish decent to enjoy this holiday anymore than you have to be Irish to enjoy St. Patrick's Day. Luis Vera, the manager of La Siesta Mexican restaurant on South Church Street, is planning big festivities so everyone can enjoy the celebration.
"There will be prizes awarded to customers throughout the day. We will be running the lunch special and happy hour all day. This is a good opportunity to do something special for the customers," he says.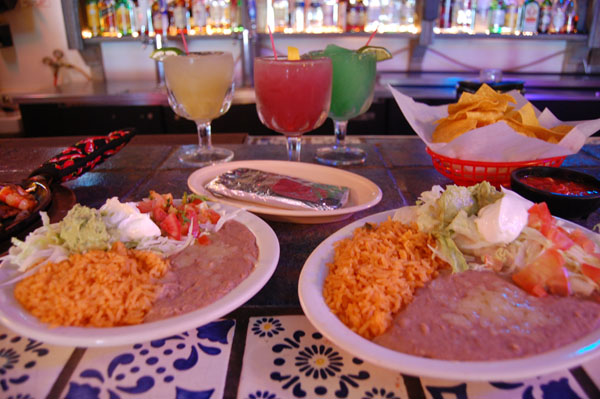 La Siesta has a full menu of south of the border fare including several different types of fajitas and burritos. According to Luis, along with the standards, La Siesta offers some very tasty, but lesser known items such as the chile rellenos and a good selection of seafood. Luis smiled and then boasted of one of the best shrimp cocktails around. La Siesta also has a full bar and drink specials. If you like Margaritas then mark May 5 at La Siesta on the calendar as the place to be. An all-day happy hour, a really cool bar and a cold Margarita sounds like a great way to celebrate Cinco de Mayo.
There are four La Siesta restaurants in our area; one on the corner of N.W. Broad and Northfield; another on Greenland Drive close to MTSU; Luis's Church St location, just in front of the Howard Johnson hotel; and one in Smyrna. Although there are four La Siesta restaurants here in Rutherford County, they are not a chain. These restaurants are all locally owned and operated.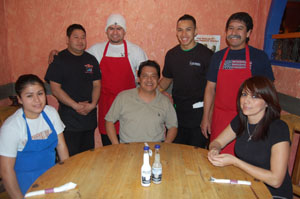 Luis, (Lucho as his friends call him) moved here from New York at the behest of his brother to manage the Church St. location and has since made Murfreesboro his home. More than just serving good Mexican food, Luis enjoys the sense of community that he found here. He has many regular customers and a close relationship with Riverdale High school. Since Riverdale is less than a mile from the restaurant, Luis sees many of the parents, students and the sports teams in his restaurant. Luis is friends with some of the coaches, so the soccer and softball teams are often seen eating there. Luis greets everyone with a big smile and a welcoming demeanor. He says that unlike most restaurants, La Siesta has had the same kitchen staff for years. That guarantees a consistent quality of the food. The reason there isn't much of a turnover is because everyone is treated like family. It's obvious that Luis enjoys a sense of community in the way he treats the staff like family and the customers like friends.
So, as much as I could be Irish on St. Patty's Day, I will be Latin on Cinco de Mayo. Here's to the coming summer and a good cold Margarita.