Seven members of the MTSU Blue Raider baseball team signed with professional clubs after the 2010 Major League Baseball draft last month.
Bryce Brentz, who was selected by the Boston Red Sox with the 36th overall pick, joined the Lowell Spinners, the short-season A affiliate, and has been playing right field for the team, based just outside of Boston. His second-round selection makes him the second highest drafted baseball player in MTSU history, behind only Dewon Brazelton, who was selected third overall by the Tampa Bay Devil Rays in 2001.
"It's just great to hear your name," Brentz said after hearing of his selection at a draft-night event. "All the people who came here supporting me are awesome and I can't ask for anything more. MTSU is the best thing that has ever happened to me. I will never forget it. I love it here, but now I am going on to bigger and better things and I can't wait to start."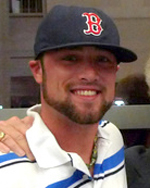 Brentz led the whole NCAA in batting average, home runs, hits, runs, slugging percentage and total bases during his spectacular 2009 sophomore campaign, and pitching was a big part of his legacy at MTSU—he started 14 games at pitcher that sophomore season as well. But the Blue Raider standout will most likely focus on hitting and fielding in his professional career.
Alex McClure, taken in the 11th round by the Kansas City Royals, traveled to Surprise, Ariz., for a mini-camp before traveling to Burlington, Iowa, to join the Bees. Drew Robertson, also chosen by the Royals, joined McClure at the mini-camp before the pair went on to the Burlington Bees, a member of the Midwest League.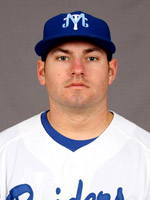 Tyler Burnett, a 17th round pick of the Houston Astros, traveled to Kissimmee, Fla., for a mini-camp before joining the Tri-City Valley Cats, the short season A affiliate, in Troy, N.Y.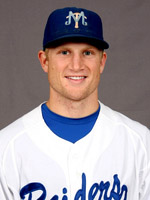 Justin Miller will travel to Burlington, Vt., to play for the Vermont Lake Monsters. The Lake Monsters are the short season A affiliate of the Washington Nationals, who picked Miller in the 18th round.
Brentz, Burnett and Miller will all play in the New York-Penn League with their respective teams. Brentz and Miller have already faced each other as Lowell and Vermont opened the season with a three-game series at Centennial Field in Burlington, Vt., on June 18.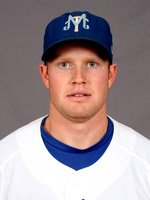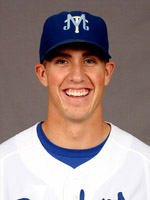 Blake McDade and Kenneth Roberts, each chosen by the Colorado Rockies, traveled to Casper, Wyo., to play for the Casper Ghosts. The Casper Ghosts are a member of the Pioneer League and are familiar with Blue Raider players as both Nathan Hines and Coty Woods began their professional careers with the team last season.
For more on former Blue Raiders playing professionally, visit the baseball page at goblueraiders.com.