It has been a long time coming and my people, the time is finally here. To all my loyal readers and my dedicated crew of hell-raising Titans fans, and of course all you sexy ladies of the 'Boro and my Blue Raider faithful, I am back!
If you have kept up with this column for the last couple of years, you know what it's all about. After the end of the football season, the Train had to take a few months away to get my mind right, and baby girl I missed you, but daddy is back! My brain is rejuvenated, full of fresh new ideas and ready to spit sports knowledge as if it came straight from Lil' Weezy's notepad.
Let me thank all of my loyal fans because the time away helped me to realize how many loyal readers enjoy sports talk the Z-Man way! You crackheads need my sports knowledge like Tiger Woods needed or needs help with sex. We all have our demons. Oh yeah, even the Train has his demons. It's hard, but you got to put them in their place. Now, for Tiger and his love for the style of white big boob blonde bimbos, he was married and that's not cool, but at least he had good taste, right?
Well I am back 100 percent now and the official Train Daddy website is in the making, so let's get started on how my Tennessee Titans did in the recent draft. Since I bleed a shade of Titans code blue, let's discuss the picks. The Titans decided to use six of their nine picks on the defensive side of ball. With the defense last season finishing 28th in total yards allowed, it seemed like the right move to get some fresh meat in this year's camp, hopefully promising talent.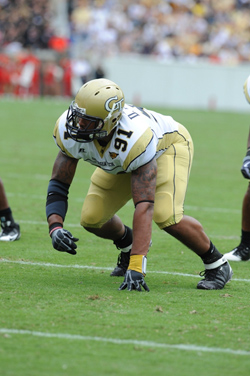 Defensive end and first-round pick Mr. Derrick Morgan out of Georgia Tech is soon to be Mr. Manning and Mr. Schaub's worst nightmare, having to face us twice a year. Morgan did it all in college ball. The ACC defensive player of the year has all the right numbers. With 115 tackles, 75 solo and with 20 QB sacks, he got his pleasure punishing quarterbacks. I foresee a young talent that is very similar to a man by the name of Jevon Kearse that led a young team to a Super Bowl his rookie year; he's a quarterback smasher that will have an immediate impact on the field, the most NFL-ready player out of the draft. Yes sir it's true!
No doubt wide receiver Damion Williams out of USC, the second-round pick, will have an immediate impact as well. As I believe, Mr. Mel Kiper says this boy is a threat as a return man on punts and the smartest receiver out of the draft. Lacking a little speed, the boy was always in the right spot at the right time and will, in my opinion, be the best rookie receiver in the league. Now granted, the man Vince Young better step it up, and that's my worry. I have faith in him, but like I said, that is my worry. Vince Young, please, for me and all my hell-raising Titans fans, you better be ready. You start what you finished last season, ending 8-2 taking over after old Smelly Collins' 0-6 start. This is your team now and you play like a quarterback with a good head on your shoulders.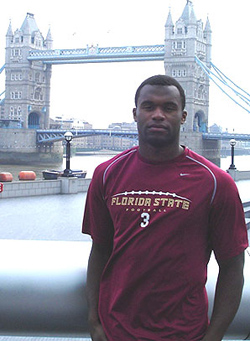 And I have seen tape of Myron Rolle, the Rhodes Scholar, and this boy's got game, and brains obviously.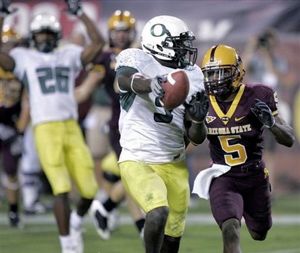 Undrafted feisty LaGarrette Blount at running back is huge, a big old power back to maybe take the role of that punk Lendale White I'm soooo pleased was let go. I guess the Seahawks saw the same, because he didn't even make it through their mini camp, fat Taco!
There are other players drafted who look great; let's get them in shape Fisher, and for the longest tenured coach in the league, will you please bring us and add a Super Bowl to your resume my dawg!
Next time, we'll get into a little more besides Titans talk, even though that's most important. I can't wait until that first regular season kickoff, it gets me excited just thinking about it. Until, then you know how the Train Daddy rolls. So I am riding out of the station. Tennessee Titans, I can't wait to knock them punk ass Steelers out game 3 at home, I will be there front row!