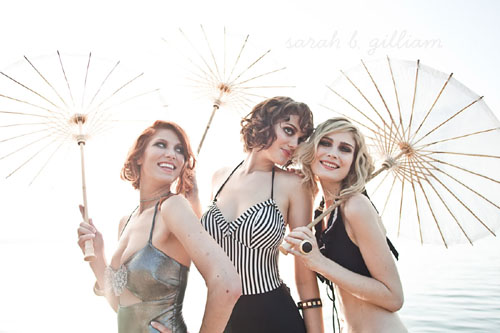 Models and crew gathered at Percy Priest Lake in the wee hours of the morning one beautiful June day for a photo shoot for the Coquette swimwear catalog.
Coquette swimwear combines flirty, vintage bathing suit designs with modern fabrics. The line, all American made, is designed Brooke Shipley, who grew up in Nashville, attended the University of Colorado and Parson's School of Design and has done freelance wardrobe styling for numerous magazines. Shipley has apprenticed with designers Cynthia Rowley and Manuel.
At the catalog shoot on the lake, Murfreesboro photographer Sarah B. Gilliam was behind the lens, while Shana Michelle Taylor was on hair, Eryk Datura on makeup and Esseri Holmes, Salome Steinmann and Laurenne Paladino modeling.