It is once again my baby girl's time of the month. Once a month, I hit Murfreesboro in the mouth with a controversial twist on sports, the Train Daddy way! This sports column has been going strong for well over two years and the support I get from my fans and the hate I get from my haters is what keeps me loving what I do. It keeps me coming at you meaner, stronger, wiser and more passionate week after week after month after month for the past two years. It's amazing the amount of attention 1,000 or so words a month can create in a local newspaper; I guess Murfreesboro's sports fans and ladies love the flavor of the Z-Train's Kool Aid.
Thank you to all my diehard, code-blue bleeding Titans fans and all of my loyal readers for keeping the Train Daddy in the game Daddy.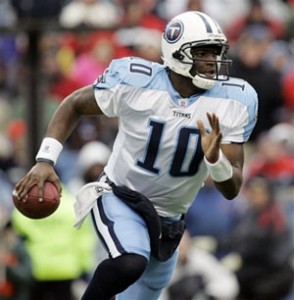 I love sports, obviously, I am passionate and dedicated to know all there is to know about sports, and to study its history. My heart, though, lies with football on the pro level, and at the collegiate level. When it comes to football knowledge, I have the ability to stump the Schwab, and trust me if there's anyone in Murfreesboro that wants to test me, BRING IT! You may just get your face on the front of The Pulse.
If there were someone more knowledgeable about football in the 'Boro, I would even give that person the rights to this article, because I wouldn't deserve it anymore. All joking aside, there is no one in Murfreesboro who could do that, I am the sports chosen one, the holy child, and it's only a matter of time before Train Daddy Mafia takes over ESPN. So I am just going to wait until the regular season opens up before I get deep into football talk, because I have other things to say right now!
Don't get me wrong, I can't wait until that pigskin gets kicked off and real football games are underway. The pre-season just doesn't tickle my pickle, though it was great to see the no-name Titans defense play what seemed to be impressive football. I was also impressed with Vince Young, for actually stepping back in the pocket, observing with quick quarterback vision and releasing the ball accurately to an open receiver. That just sounded so good, because Vince Young never has done that before; he runs around, takes off, plays sloppy and yet he still wins games. Now if he can become a talented drop-back passer and use his legs when the time's right—man, oh, man—does that combo of Vince and Chris Johnson become deadly.
Well, enough Titans talk. I could do it all day, being what I define as an ultimate fan—a fan that bleeds Titans code blue. Fantasy Football is underway, and this year I have decided to manage a league. Let me give a shout out to the Mafia. Thanks to Scott, John, Danny, Brandon, Bracken, Chris, Bonnie, Hunter, Jeff, Thomas and to the one punk who didn't show up, Cody. Well Cody, we had someone take care of your drafting responsibilities and decided to let you stay in the league, but you get the punk status—you're officially a punk ho until you prove yourself again, the punk ho that fell asleep an hour before the live draft and still ended up with the No. 1 pick.
Well, that's it for this issue, short and sweet! So everyone get ready for some amazing Titans talk once the season gets underway. Everyone in my fantasy league, get ready to be run over by the Train Daddy; I am always a powerhouse and a force to be reckoned with, year after year.
The Train Daddy is rolling out of the station, so keep your friends close and your enemies closer. Like my man said, I wonder if heaven's got a ghetto, and I wonder if heaven's got a football league.