The favorite downtown hangout 3 Brothers Deli & Brewhouse is open again, and it's improved and ready for business.
One hundred days after brothers Eric and Rob Fortney followed their dream of launching an old-fashioned Italian deli, a devastating fire ravaged their downtown restaurant and an adjoining business. Rather than toss their hands up in defeat, the Fortneys spent six months brainstorming ways to improve their deli and brewhouse located at the corner of Walnut and West Main Streets.
"This is the first restaurant I've built from the ground up," Rob Fortney explained. "We wanted to maintain the warm, comfortable atmosphere that our customers grew to love, but we also wanted to add some new features to enhance the overall customer experience. You get to customize when you get to start over, compared to a rebuild, when everything is already there."
With a higher ceiling, bigger stage and more tables, 3 Brothers has definitely had a facelift.
"But the comfortable feel, that hometown feel, is still be there," Eric Fortney said. "I'm striving for people to build bonds. That's kind of how this all comes together—'3 Brothers' is about the person on your right and left. When you're at the bar, I want you to feel comfortable to talk with other customers."
So who exactly is the third brother, you ask?
"It's you, when you step into our bar," Rob Fortney said. "Welcome to the family—come in and be our brother."
All the favorites are still on the menu, but the Almost Famous Chili has been renamed Murfreesboro Fire House Chili to honor those who saved 3 Brothers from complete ruin. One new appetizer, Fireball Fritters (deep-fried treats served with a horseradish sour cream and made with Italian sausage, cream cheese and "secret family ingredients"), has become a huge hit, along with a Fried Green Tomato BLT sandwich.
"Food tastes the way it used to, before society got caught up in corporate and fast food-oriented everything," Rob Fortney said.
Everything is handmade, according to Eric, except the bread, which he picks up daily.
To cool the palate, the Fortneys have added two dozen more beers to the mix, bringing the selection to 101 draft and bottled imports and domestics.
"Whether you're a beer connoisseur or you just want to try something you've never had before, our staff can help select a perfect brew for you," Eric Fortney said.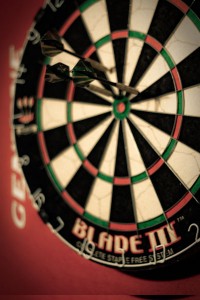 Keeping in tune with its past offerings, 3 Brothers will feature its beer school on the first Tuesday of each month. Live music can still be heard weekly with genres ranging from bluegrass and folk to Americana and German polka.
Younger musicians will also have an opportunity to practice performing live, as 3 Brothers will begin organizing student recitals. In a partnership with Johnny Guitar's, beginner musicians will perform on Nov. 14 in front of friends, family and guests.
On Dec. 3, the restaurant will kick off its Lucky Waffle Bar, which will feature buttermilk waffles topped with an array of fruit, flavored syrups or powdered goodness. Bagels, breakfast sandwiches and muffins will also be available. Coupled with a mug of freshly brewed Seattle's Best coffee, the breakfast is bound to begin one heck of a day.
Located at 223 W. Main St. in Murfreesboro, 3 Brothers Deli & Brewhouse is open from 11 a.m. to late everyday. For additional information, visit 3BrothersFamily.com.
Click here for more photos of 3 Brothers