It's that time of year and I know that many of you are scrambling for the perfect gift for the computer nerd in your life. Let me turn you on to a few nice gift ideas that you may not have heard about yet.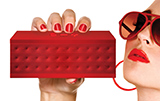 For the Music Nerd
Jawbone JamBox Bluetooth wireless stereo speaker/speaker phone. It works with most all Bluetooth devices to bring you a darn nice little set of speakers. It has a built-in power amplifier and batteries and lasts about five hours on a charge. It also doubles as a speakerphone for your Bluetooth-equipped cell phone. The JamBox is 6″ long so it will fit easily into a backpack, purse, or pocket! It comes in red, blue, grey and black.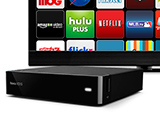 For the TV Nerd
Roku is hands down THE set-top digital media player for your TV. Better than AppleTV, better than GoogleTV and better than all the other TV media player boxes out there. Trust me, the TV Nerds LOVE the Roku boxes. Just give it an internet connection, either Wi-Fi or Ethernet, and it streams content from Netflix, Hulu, Major League Baseball and many, many other web-based outlets. And the price is perfect, starting at $59.99 for the Roku HD, $79.99 for the Roku XD, or $99.99 for the Roku XD/S. Set-top boxes are the future of TV content delivery, and Roku is leading the way.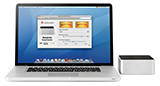 For the Mac Nerd
BassJump is a USB powered subwoofer for your Mac laptop (or any Mac really) that promises to bring some bottom end back to your music, videos and games. It's small, sleek and takes its power and audio from a USB connection so there's only the one cable to deal with. It's quite amazing how just a modest amount of bass can make a laptop or computer's speaker system sound SO much better!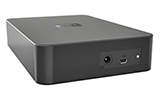 For the REAL Nerd
Western Digital USB Hard Drive Come on, as much as I preach about backing up your files, did you really think I was going to forget a nice, fat, USB hard drive for your favorite nerd? Of all the hard drive manufacturers out there, I've had the best luck with the Western Digital line. But really, any name brand external hard drive will make a nice gift for your nerd. As we like to say, "There's no such thing as too much disk space!"
Happy Holidays everyone, from the MacMedic.