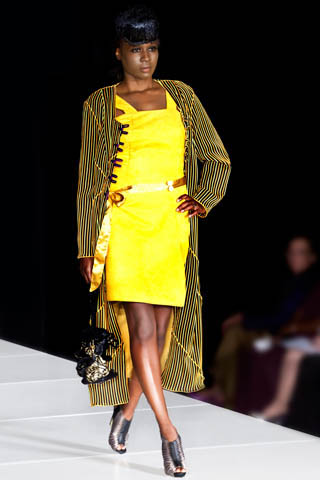 When it comes to up-and-coming fashion, most people think New York City, Paris or Milan.
But what about Middle Tennessee? Not so much – until now.
An ex-model, Sharon Cumberbatch, had to trek to the Big Apple during Fashion Week to get her fill of the next hottest trend. After eight years of making the trip twice a year, she knew there had to be better way.
"I got tired of traveling to New York to see the fashion shows and decided to bring it here instead of me having to travel," Cumberbatch says. "Why not bring it to town where everyone else can enjoy it as well."
Middle Tennessee Fashion Week will be held beginning April 12 with a grand finale fashion show at Embassy Suites on April 16.
More important than saving herself a trip to NYC twice a year is the opportunity to highlight local designers and models.
"Our focus is to get the local designers known and to get their name out there rather than bringing in big-name designers (to the show)," she said. "They work hard and deserve to be recognized for their work. It's a very fierce industry, and competition is thick. They might be the next big designer out there, and it would be nice to know they started out in Middle Tennessee."
As for aspiring models, Cumberbatch partnered with John Casablanca in Franklin to seek models trying to get into bigger agencies. In the end, they will have a chance to fly to New York and interview with two agencies.
"This an opportunity for the designer and for the model," she said. "It is also for (attendees) to have a chance to buy the designs right there if they would like or make new contacts and network with the designers. It's a chance for everyone to meet and connect and network, but my focus is the designers, and then the models."
Cumberbatch reached out to MTSU's fashion design department and recruited one student to design. The students will have their own spring fashion show on April 15, during Middle Tennessee Fashion Week; one MTSU graduate and several student volunteers will be helping out with the show. There is even a 13-year-old boy whose women's clothing designs will be showcased.
Also on hand to help are student volunteers from Paul Mitchell: The School Murfreesboro. According to Kelly Sweeton, admissions leader, the student-run program allows Paul Mitchell students to go off-site and do hair and makeup for different events.
In the past, they have helped with high school plays and fashion shows and even MTSU's fashion shows, where they will once again offer their talents on April 15.
"We stay pretty busy," Sweeton said.
While Middle Tennessee Fashion Week may not be a larger project for the group, it is more professional, she added.
"It gives them the ability to see what they can achieve and what they may want to make their profession geared towards once they graduate from here," Sweeton said. "It's different from working in a salon (by being) more fashion-industry geared."
You might have heard about Nashville having its inaugural fashion week, as well, but this event is completely separate.
Both, however, are indicators that Tennessee isn't far behind when it comes to new trends.
"I think they are catching on," Cumberbatch said. "When I was here seven or eight years ago, I was kind of down. Anything I looked for fashion-wise, I just couldn't find. We were about four years behind (then). People are now moving into Middle Tennessee, it's growing fast, and we're catching onto the trends now. I don't think we're four years behind any more."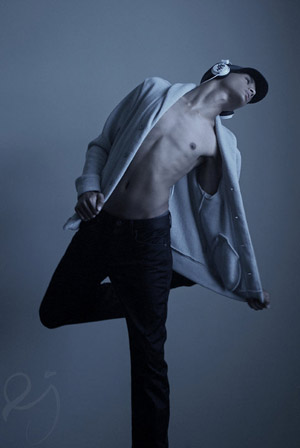 Proceeds from the event will benefit Generations for Creations, a non-profit visual performing arts program held weekly at the Boys and Girls Club.
Tickets for the fashion finale at Embassy Suites are $20 for the children's show and $40 for the adult show. All other events throughout the week are free.
Schedule:
April 12
JoZoara Coffee Shop
6 p.m. to 9 p.m. – Kick-off press conference and sneak-peak fashion show
April 13
The Bird's Nest Salon
Free hair consultation
April 14
Anastasia's Boutique
Trunk Shows
April 15
MTSU
Spring Fashion Show
April 16
Embassy Suites Hotel and Conference Center
9 a.m. to 10 a.m. – Children's Fashion Show featuring models from Bess Talents
1 p.m. to 5 p.m. – Adult Fashion Show