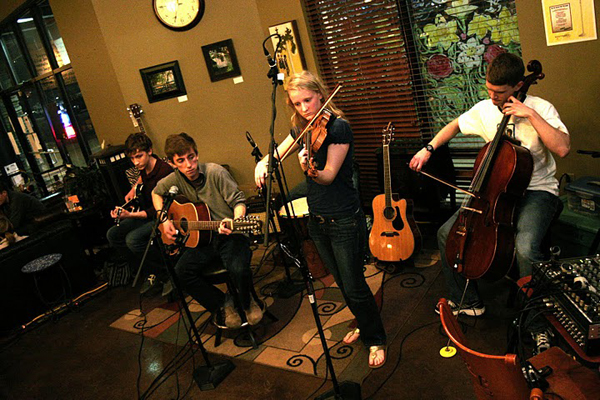 Dan Coleman, MasterMix Music founder, producer and audio engineer, will be the first to admit that he's had a change of heart, and the beneficiaries are Murfreesboro music and coffee lovers.
Last July, the dynamic gentleman's heart stopped twice while on the table at Vanderbilt Heart. "Dr. Abu saved my life," he recalled, "and I later asked, 'Why did you bring me back? Why didn't you let me go?'" One of many industries to be hit hard, the recording industry had been in a freefall for several years. Although the veteran producer and respected sound engineer had parlayed his relationships and experiences in the music business into what looked like success on the outside, he was miserable on the inside—until the heart attacks, that is.
The cardiologist answered his questions by saying that letting the patient go was against hospital protocol, but the middle-aged man continued to seek answers. In fact, he decided that since he had been spared, he would "seek God like I had never sought him before. I asked him why he would allow me a glimpse of eternity and then allow me a few more years of this life. I thought it was a sentence for more turmoil."
During a two-week period of searching, Coleman says "God showed me that we all have God-given talents. He said in Matthew 25:40 that whatsoever you do to the least of these, my brethren, you do to me. He told me to give back to the body of Christ."
And Dan took him at his word.
"I was in JoZoara in November—four months later," he remembers. "I saw Teresa [Harmon] who was concerned about what the future held for her beloved coffee shop. I remembered what God had shown me about the importance of serving others. Before, I understood that my business was supposed to be about the artists, I had always made it about me and two major things—pride and greed.
"But I wondered, 'She's not a musician. How can I benefit her?' And I knew at once: let's bring in some local artists." And that's what he does at JoZoara every first and third Saturday evening from 6 to 8 PM.
Unsigned musicians register to perform a half-hour slot as one of three of the evenings' artists. The selected performers are often diverse, always talented and extremely blessed to be able to show off their skills to a home crowd over a state-of-the-art sound system.
Adopted at a young age by Nona & A.J. Coleman, Dan would eventually see God's hand behind every twist and turn in his life. A.J. was [an aspiring] bass singer.
"By the age of 8, I had an intense interest in sound and recording. My father took me to many shows including the Blackwood Brothers Quartet where I got first-hand experience with live sound early-on in life. Pete Fountain and Boots Randolph were my friends and idols as a child.  At age 13, my interest in sound, music and technology soared. I absorbed so much that I assisted sound engineers, running the sound sometimes when the engineer went out for a smoke. This was in the good ole days of all-night gospel performances at the Municipal Auditorium."
The musicians who participate in the JoZoara Coffee Shop recording sessions are recorded with equipment selected for its ability to stay out of the way of the instruments. Coleman, whose mentor is Windham Hill Founder, Will Ackerman, uses noiseless mics, optical mic-pres and noise canceling, bifurcated Conquest cables exclusively.
"After we complete 12 sessions at JoZoara, we'll select 12 of the best recorded songs to include on a Live at JoZoara CD. Everyone wins! JoZoara will sell the CDs and keep part of the proceeds, while the 12 participating artists chosen will also receive a cut for CDs they sell."
But the benefits don't stop there. With three unrelated acts on each performance, each act is exposed to the audiences of the other two acts.  And many first-time JoZoara customers have already become repeat customers.
When asked how this was working out for him, Coleman beamed, "Now MasterMix Music is a marketable beast. By putting others first, God is now pouring out the blessings on MasterMix. New artists are already being signed to the MasterMix label.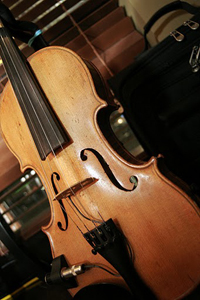 "I've also been contacted by locations in Nashville and Smyrna. They are especially interested because the contract with the business is exclusive. In other words, there's only one Bluebird Café, right? Well, I will not set up another recording series in Murfreesboro. JoZoara already has that market cornered!" Shaking his head and smiling, Dan admits, "You cannot out-give God. Not yesterday, not today, not ever."
On Saturday, June 4, Mark Cherry and the other members of First Fruit Jazz Project will perform an acoustic concert at JoZoara free of charge to the public! Dan considers Murfreesboro unbelievably blessed to host talent of this caliber.
Due to an unexpected return to the operating table on April 28, the recording session scheduled for May 7 was cancelled. But what Coleman calls "a miraculous recovery" resulted in a quick return, and he was in fine shape at the May 21 concert featuring Allen Morrell and Eric Smith. For updates and news of upcoming events, follow the JoZoara Coffee Shop page on Facebook or contact Dan Coleman at (615) 668-6555.