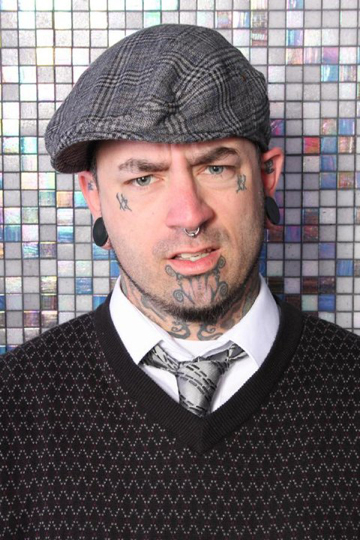 Ink. Tats. Tattoos.
Call 'em whatever you want; they're going to be all over Murfreesboro in about a week.
The Needle Art Expo is coming to town from April 15 through April 17 for your viewing and learning pleasure.
But this one isn't about who has the raddest skull and crossbones or cutest horoscope sign tattoed on their back or hip. It is all about art.
"They can finally see how the tattoo is supposed to be," explained Johnny Nobody, a tattoo artist at Straight Edge Tattoo on Nortwest Broad Street and organizer of the convention.
"It's not like you can just go into a shop and pick something off the wall. At the end of the day, it's supposed to be about art."
The Needle Art Expo will be held from noon to 10 p.m. April 15, 16 and 17 at the Mid-Tn Expo Center in Murfreesboro, located near the corner of Middle Tennessee Boulevard and South Church Street. Sponsored by Straight Edge Tattoo and Music World and Drummer's Den, the convention will feature 46 booths with roughly 100 artists and a handful of piercing specialists.
Artists will be competing for prizes in a variety of categories, including color portrait, black and grey portrait, best hand tattoo, most unique, best back, best color small and best color large, among others.
While state law requires individuals to be 18 to get a tattoo, people of all ages are invited to attend.
So what kinds of people should go?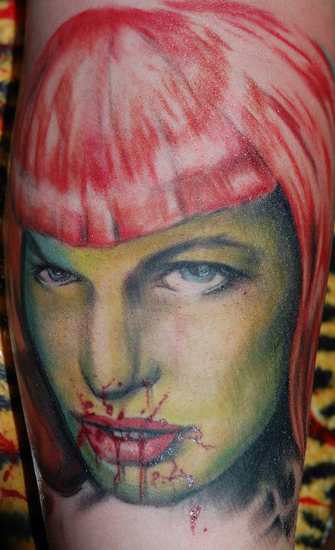 "A hundred artists from around the world will be there doing tattooing, so people who want a tattoo from really great artists should come," Nobody said. "This is really about education and for people to see what a tattoo really is supposed to be."
He encourages tattoo-seekers to do their research and really spend time thinking about what they want as a tattoo.
"Lately, and especially in this area, it seems like people just expect to walk into any shop and they either get overpriced crap or there's no education," Nobody said. "Seems to me, if I was getting a permanent mark on my body for the rest of my life, I'd do the research and make sure the shop is clean because there's a lot of cooties and stuff going around. I wouldn't imagine that you would want to go into any random shop just because you saw something on TV that had (pictures of) tattoos."
Check out some more of Nobody's work here
As for the tattoo itself, "It's supposed to be about expression and art. It's not a random 'go up to a wall and pick something you might like in 10 years.'"
While tattoo conventions have been held nearby in Nashville and Chattanooga, it's never been done in Murfreesboro.
"But the Nashville one is more of a horror movie convention that has tattoo artists at it, and this is a tattoo convention that has fun at it," Nobody pointed out.
A native of New York City, Nobody said he travels to nearly 20 conventions a year, none of which he is particularly fond of attending.
"I hate the way they're run; they're all money hungry and not really educational," he says.
This may be his first time running the show, but Nobody is determined to make it educational. He should know what he's doing, after all; he's been tattooing for some 16 years.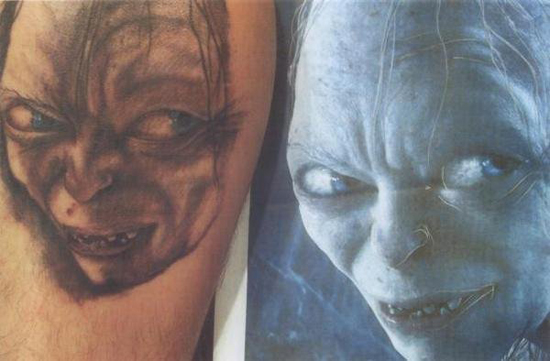 "There will be lots of education in technique and stuff and why we do what we do, it will be very clean. A lot of conventions held now are no better than being tattooed in a garage. There will be lots of seminars like technique and machine-building seminars."
The convention is bringing tattoo artists from around the world, but it also provides an opportunity for locals to showcase their talent.
Chip Rutz, owner of Absolute Ink on Greenland Drive, is one of Murfreesboro's best kept secrets. An award-winning tattoo artist, Rutz competes around the country at conventions similar to the Needle Art Expo.
This time, however, he gets to stay closer to home.
"It's great to be able to showcase my work to locals on such a grand scale," Rutz said. "It goes to show that you don't have to travel far to get some great work."
In addition to all things tattoo-related, Nobody said the Needle Art Expo will feature 25 nationally known bands, three of which won't be announced until days before the event, and a Miss Tattoo Pin-up contest that is "complete a thousand percent vintage, like true pin-ups."
Cost for a weekend pass is $35 if purchased in advance online at www.needleartexpo.com or $40 at the door at Mid-Tn Expo Center, located at 1209 Park Avenue, near the corner of Middle Tennessee Boulevard and South Church Street.