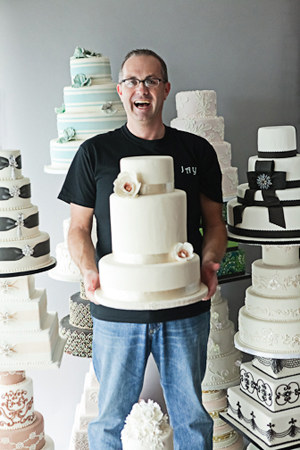 The past three years have been a real game changer for Jay Qualls and the staff of Maples Wedding Cakes.
Qualls opened the doors of Maples Wedding Cakes in 2005, with a degree from MTSU and a passion for creating custom wedding cakes that began in 1992 when he made his daughter's first birthday cake.
Did the local alumni know that the little cake decorating business would become a nationally recognized brand and that he would be flying across the country making appearances and promoting his favorite artistic medium, the cake?
To be honest, Qualls seems extraordinarily thankful, but not too surprised.
"I'm the kind of person where, if I really want something, it usually happens," he admits. "If I put my mind to it, I usually get it."
Qualls made it seven out of eight weeks on TLC's "Next Great Baker," charming the judges and audience with his authentic southern charisma and cake-designing prowess.
"I just want Murfreesboro to think that I represented them well," Qualls said
Local brides and wedding planners were already familiar with Maples Wedding Cakes. Their delicious samples and truly unique designs have been wedding show favorites for years, and happy brides do like to talk.
In the summer of 2009, representatives from Martha Stewart Weddings approached Qualls with an offer too good to pass up. He collaborated with Stewart on his infamous Heart cake, which appeared in the magazine's 15-year anniversary issue.
His work has been featured in Southern Living Magazine, Bridal Guide and People magazine, where the cake he made for southern star Sara Evans' wedding was featured.
In the aftermath of "Next Great Baker," Qualls has become quite the commodity. He founded Jay Qualls Holdings to manage all his projects and serve as an umbrella company.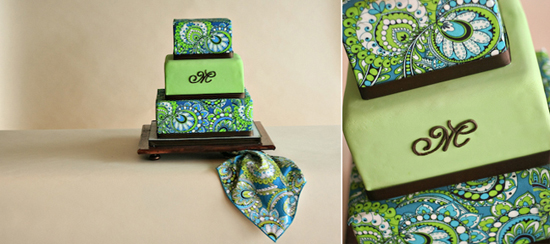 "They ain't seen the last of me yet," Qualls promises fans.
He has been negotiating deals for two different television shows, is working on a coffee table book with design sketches and stories about his favorite cake projects, plans on writing a cook book full of southern deserts and cake making tips, and keeps busy touring the country on speaking, baking and teaching opportunities.
"It's been a huge change," Qualls admits. "I'm usually right here, in the shop, every day. But we are still working very closely with our brides."
Even though he's busy, Qualls doesn't plan on going anywhere.
"I love my town," he admits. "I don't want to live anywhere else."
His new focus is on teaching and consulting. Murfreesboro residents can book and attend classes on cake design, like his Beginning Buttercream, Fondant I and Romantic Cake classes. Information on booking is available on the company's class website.
Past classes have been held at Goodness Gracious Catering and Cafe's upstairs event space, and Paige's Pantry, a high-end supply store.
Keeping his interests close to home suites Qualls. He credits his family, including daughter, Lauren, son, Payton, and his partner of 8 years, Will, along with his staff and friends, for his success.
"I couldn't do anything without them," Qualls said.