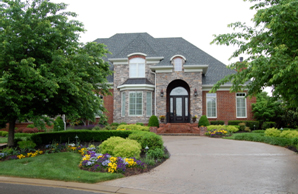 Remember reading The Secret Garden as a child? With its beautiful floral descriptions and forbidden glances, the story was sure to make every reader envious.
Now there's a chance to be a part of it all. Friends of the Discovery Center at Murfree Spring will host the annual Secret Garden Party at 7 p.m. on Friday, June 3, at the home of Jan and Britt Mioton.
The Miotons' lush garden sanctuary, located at 1523 Mirabella Way in Murfreesboro, will entice guests and magically transport them to New Orleans for "A Night in the French Quarter."
According to a news release, the delights of authentic French Quarter cuisine and signature cocktails will be served under the stars, while silent and live auctions promise to offer items sure to spark bidding wars.
The party precedes the Secret Garden Tour set for the following day, June 4, where ticketholders will tour several featured gardens in Riverbend, Indian Hills and downtown Murfreesboro.
Proceeds from the Secret Garden Party will support educational programs and exciting hands-on exhibits at The Discovery Center at Murfree Spring, located at 502 S.E. Broad St. in Murfreesboro.
The Discovery Center was chartered in 1986 as Children's Museum Corporation of Rutherford County to provide hands-on education opportunities for the community, according to the non-profit's website.
Following an extensive grassroots campaign orchestrated by young parents, the organization purchased a building and created programs and exhibits. These have grown to include hands-on exploration, a nature center and a range of cultural exhibits to enhance learning.
During its first year of operation, more than 11,000 visitors came to experience the museum's exhibits and programs. Now 23 years after its inception, the Center serves as a vibrant community and tourism center with over 120,000 children and families exploring the exhibits each year.
Each year, The Discovery Center strives to provide daily, high quality and unique programs and exhibits in arts, culture, science, health and the environment. Additionally, by offering free days, free memberships and passes, the Center becomes available to the entire community.
Another goal is to remain open to the public seven days a week all 365 days of the year, while providing a rewarding environment for teens and adults to volunteer in their community.
For information on sponsorships for the Secret Garden Party, contact Discovery Center CEO Billie Little or Development Coordinator Jennifer Neal at 890-2300.
Tickets to The Secret Garden Party are $75 each, and may be purchased at the Discovery Center, www.discoverycenteronline.org or by calling (615) 890-2300. Tickets for the garden show are $10.