2011, for the most part, has left moviegoers wanting. Very wanting. Box office receipts have been setting 10- to 15-year record lows for most of the year and even as far as back as last summer. Blame it on the economy, rising ticket prices, the backlash toward 3D, the poor release slate, the competition from Netflix and On-Demand…there are a number of reasons why and every studio and theater owner is looking for reasons to give people to come back to the theater.
Will this summer finally offer some relief for them, as well as something worth watching for us? On paper, there's certainly some potential. Now it's up to those filmmakers and studios to deliver with a summer release slate that arguably looks much stronger overall than 2010's. The following is a preview of 15 films (ordered by release date) to look out for this summer, and for more in-depth box office and general film industry analysis throughout the summer, visit my blog at BoxOfficeTheory.com!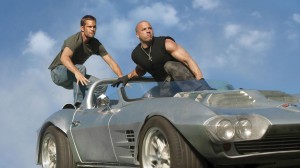 Fast Five (Friday, April 29)
The fifth entry in the Fast and the Furious franchise kicks off summer this year. Not only is the cast from the 2009 entry returning again (Diesel, Walker and Brewster), but this time the franchise packs some added punch with Dwayne "The Rock" Johnson joining the cast. Also returning, from 2 Fast 2 Furious, are Tyrese and Ludacris. So far, early reviews indicate that this may be the best of the franchise since the first film in 2001.
Thor (Friday, May 6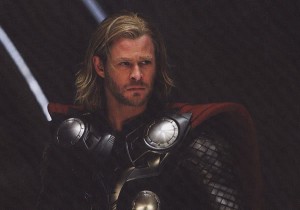 )
Marvel Comics brings its iteration of the Norse God of Thunder to the big screen in advance of their Avengers film slated for release in just one year.  Early reviews have been promising, indicating that director Kenneth Branagh allows the film to stand on its own without relying too much on crossover storylines. Chris Hemsworth (Thor) has also gotten great early praise for his portrayal of the character. Comic fans will no doubt be pleased, but Marvel's aim here is to help this film appeal as much as possible to the mainstream despite its combination of Earth-based and fantasy action.
Bridesmaids (Friday, May 13)
Judd Apatow produced this comedy targeted toward women.  Kristen Wiig stars in the timely wedding-centric film which was screened at SXSW this spring to positive response, indicating that it may be able to appeal to more than just its female crowd. With the female movie-going audience being mostly under-served so far this year, this is a definitely a possible sleeper hit in the making should reviews and word of mouth line up.
Pirates of the Caribbean: On Stranger Tides (Friday, May 20)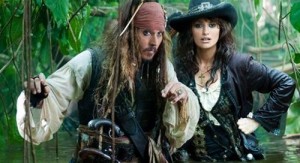 Captain Jack Sparrow returns. Fans of the franchise will herald this new sequel, but the film brings with it several new cast members (Penelope Cruz & Ian McShane) while Orlando Bloom and Keira Knightley are nowhere to be found.  Early trailers have been slightly underwhelming and many are wondering if Disney is going to end up dipping in the well one too many times considering the last film wrapped up the story lines relatively nicely. Still, Depp's Sparrow is probably reason enough for fans to give this one a chance despite the change in cast and direction.
The Hangover Part II (Thursday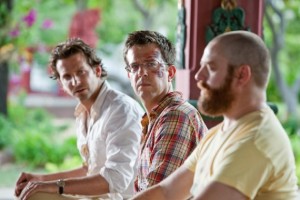 , May 26)
The Wolfpack is back. Just two years ago, the first film set box office records by becoming the highest-grossing R-rated comedy of all time.  It remains to be seen whether director Todd Phillips can strike gold twice but the entire cast is returning with a few extra surprise cameos thrown in as the "Wolfpack" heads to Thailand for Stu's wedding this time.  Likely to drop from the first film's box office overall, a huge opening over Memorial Day weekend is all but guaranteed and where it goes from there will depend on whether crowds consider it a fresh sequel or a total rehash of the first film.
Kung Fu Panda 2 (Thursday, May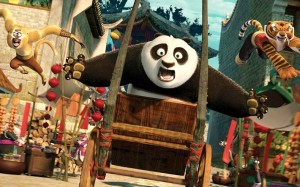 26)
In a stroke of counter-programming genius, DreamWorks will release the sequel to Kung Fu Panda on the same Memorial Day weekend. While the adults are busy with Phil, Allen, Stu and Doug, families will no doubt be rushing out to see the Jack Black-led animated sequel. Joining the cast is Gary Oldman, who voices the villain of Lord Shen, a Chinese emperor albino peacock that sets out to destroy the art of kung fu itself. With kids' films being the only consistent hits in this struggling box office climate, this too will probably post big numbers early in the summer.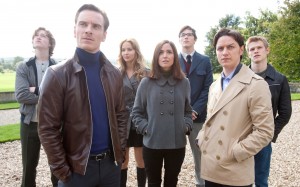 X-Men: First Class (Friday, June 3)
Director Matthew Vaughn (Kick-Ass, Stardust) takes over the franchise with this prequel set in the 1960s that chronicles the early friendship of Professor X and Magneto.  Comic fans will no doubt have a lot to look forward to as the two leads were well cast in James McAvoy and Michael Fassbender, respectively. If Vaughn's efforts on Kick-Ass are any indication, he knows how to handle a superhero story line. Whether it succeeds enough to ensure a sequel will depend on whether or not general audiences care to see an X-Men film sans Wolverine.
Super 8 (Friday, June 10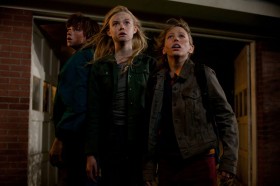 )
Director J.J. Abrams and producer Steven Spielberg have been keeping secret what could end up being the breakout film of this summer. Abrams is hot off of 2009's Star Trek and, as usual, he's been pretty hush-hush about the details of his newest film, which he describes as a throwback to the classic 1980s Spielberg flicks. The basic plot revolves around a group of friends in 1979 who witness a train crash while making a super 8 movie. Soon after, mysterious disappearances and inexplicable events plague their small Ohio town. No doubt there is much more to the story, but Abrams is one of the rare filmmakers out there right now who cherishes being able to let the audience discover on their own and be surprised by a story, something that helped Christopher Nolan's Inception become the most buzzed-about film in 2010. If Abrams has another strong story on his hands here, the sky could be the limit for Super 8, easily making it "the" film to watch out for this summer.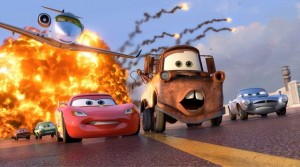 Cars 2 (Friday, June 24)
It's a new summer tradition for Pixar to release a new film, and this year they follow-up the 2006 hit film with a sequel that will no doubt challenge for the box office crown. Arguably one of the less popular Pixar films for college-aged folk and non-family adults, the first Cars was a huge hit with families.  Pixar headmaster John Lasseter directed this sequel that features a more international flair with Lightning McQueen and Mater both returning as the star characters, so an increase in adult appeal could be in store.
Transformers: Dark of the M
oon (Friday, July 1)
Michael Bay himself admitted that he wants to make up for the last film, Revenge of the Fallen, and so far everything he's saying is quite promising.  The general tone of the film seems to be taking a darker tone as it focuses on Sam heading into his professional career when catastrophe strikes that threatens all of Earth. Being a Michael Bay film, it will surely still be focused on the big explosions and frenetic action that summer audiences crave, but he says this will be his last Transformers film and he wants to go out with something people love as much as the first. Here's hoping. Even with a strong film, though, a decline in box office from the $400 million the last film made is inevitable considering the mediocre word of mouth that sequel received and is, likely, still fresh in the minds of fans.
Horrible Bosses (Friday, July 8 )
Director Seth Gordon (The King of Kong) unites Jason Bateman, Jason Sudekisand Charlie Day in this R-rated comedy that is primed to become the breakout comedy of the summer (or the entire year). The film centers on the universal feeling that everyone has the worst boss in the world. These guys decide to do something about it though; they want to kill their bosses. No doubt, comedy will trump any potential violent underpinnings to the concept as the synopsis itself reveals their attempts lead to disastrous results. The supporting cast includes Jennifer Aniston, Colin Ferrell, Jamie Foxx and Kevin Spacey in the roles of some of the overbearing bosses. The R-rated comedy genre has been sorely lacking recently, and because we are without a trailer as of this writing, it's harder to gauge this film's potential for success. Early reactions at SXSW were very positive and the concept has "hit" written all over it, so this is my gut-call of the summer right beside Super 8.
Harry Potter and the Deathly Hallows: Part II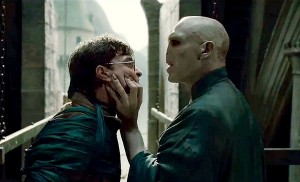 (Friday, July 15)
The journey comes to an end. After seven films in ten years, the eighth and final installment of the Potter franchise signifies the conclusion of Harry's journey in theaters only four short years after the seventh and final book was released. Warner Bros. will likely be pushing the film as a true event picture, deservedly so, and if Part I (released last November) is any indication, the film's producers look to have done justice to the grand finale. Precedents for sequels that were released just month apart haven't been too kind typically as far as box office receipts go, but Potter should prove to be an exception considering its dedicated fan base. Being the film that finally brings Harry and Voldemort's confrontation to a climax, it could be likely that the more casual viewers will come back to the cinema in some capacity for the epic conclusion. Either way, there's no denying Potter's place in cinematic history.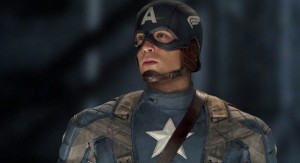 Captain America: The First Avenger
(Friday, July 22)
Marvel's third film of the summer and second tying into next year's The Avengers features Chris Evans (Fantastic Four's Human Torch) in the title role. This is one of the true wild cards of the summer as the director Joe Johnston hasn't had a well-received hit film since The Rocketeer nearly two decades ago. The teaser trailer shows some promise for the film with its World War II setting, but it remains to be seen if the film can overcome the cheesiness inherent to an adaptation like this, something that plagued the G.I. Joe film in 2009. Being the last of four comic book films this summer may not help its chances to appeal to mainstream audiences when it comes to the box office, but Marvel comic fans are eagerly awaiting this one, possibly even more than Thor.
Cowboys & Aliens (Friday, July 29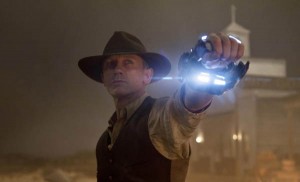 )
Director Jon Favreau (Iron Man) adapts the graphic novel of the same name with a cast that features Daniel Craig, Harrison Ford and Olivia Wilde. Steven Spielberg executive produced while Ron Howard and Brian Grazer also produced the film. The film, set in 1873 Arizona, is something of an action-based revisionist history that centers around Craig's character Jake Lonergan as he awakens with no memory of his past and a mysterious device shackled around his wrist. He eventually runs into an Old West town where he discovers he's a wanted criminal, thus setting up a conflict with Ford's lawman before mysterious beings attack the town and force the foes to unite against a common enemy. With the setup of a classic summer blockbuster movie like Men In Black, Independence Day or Transformers, Cowboys & Aliens has the talent behind it to become one of the summer's surprise hits as audiences look for something that isn't yet another sequel or reboot.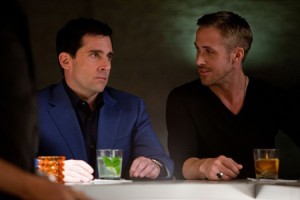 Crazy, Stupid, Love. (Friday, July 29)
Steve Carell hits the big screen in his first post-Office film this summer alongside Ryan Gosling, Julianne Moore and Emma Stone among others.  Carell plays Cal, a man living the dream until he discovers his wife (Moore) wants a divorce. As his perfect life unravels, he meets Jacob (Gosling) who takes in Cal and tries to help him back into the single-life by opening his eyes to the opportunities in front of him. Pitched a comedy-drama, the premise and trailer of the film indicate a tone very similar to that of Hitch, which should play very well to the date crowd looking for a night out toward the end of the summer.