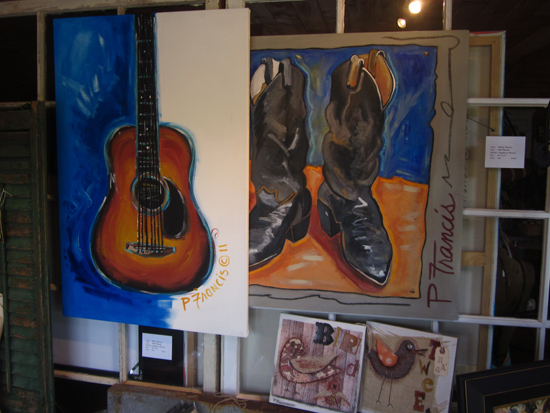 Local artists and art lovers, travel west down Highway 99—about 6 miles from I-24—and look for the old wooden barn, painted red in the front, with a sign reading Rockvale Art Gallery.
Gallery founder Paula Francis, an interior design graduate, says she wants the spot to be comfortable and to host an eclectic collection of art. Paintings of various styles and price ranges, along with some jewelry, sculpture and photography from about a dozen different artists can currently be found at the RAG.
Gallery hours are 11 a.m. to 6 p.m. Monday, Thursday, Friday and Saturday, and 12–4 p.m. Sunday. For more information, call (615) 274-3222 or click here to view more art on display at the Rockvale Art Gallery.