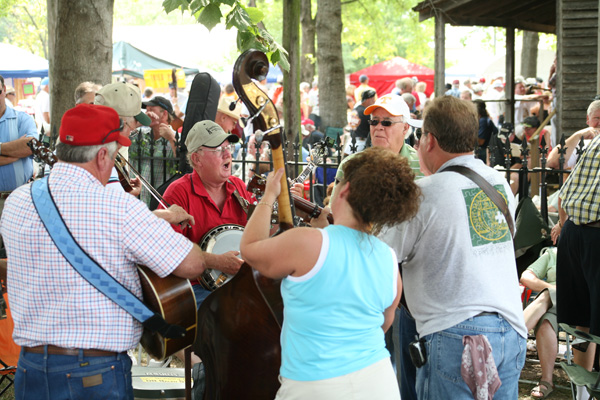 Now that we've made it past Bonnaroo and Country Music's Fan Fair, it's time to turn the focus on Uncle Dave Macon Days.
Currently in its 34th year, the three-day summer festival is one part music, one part heritage and two parts family fun.
"It's much like a quilt—multi-faceted—and it all comes together to make one great event," said Patsy Weiler, spokeswoman for Uncle Dave Macon Days.
"We have everything from the Gerber set to Grandma. Really, there's something for everyone: you can come sit and enjoy the competitions or you can do crafts or your kids can be entertained."
Held at Cannonsburgh Village, located near the intersection of Broad and Main streets, the music, crafts and entertainment festival will kick off Friday, July 8, and last through Sunday, July 10. Cannonsburgh is a restored Southern village and one of the few projects constructed as a United States 1976 Bicentennial project still in use.
The festival was established in order to honor Uncle Dave Macon, a banjo player and performer who is considered one of the first Grand Ole Opry superstars.
He lived near Murfreesboro, died in 1952 and was elected, posthumously, to the Country Music Hall of Fame in 1966.
The weekend-long festival features highly charged music and dance competitions with a purse of $10,000 and is home to three national champions in Old Time banjo, buckdancing and clogging.
Considered one of America's premier summer festivals, many other activities in addition to the stage competitions take place. Visitors enjoy heritage activities for children, ethnic and Southern-style concessions, locally handcrafted arts and crafts, living history demonstrations, a historic photo exhibit, storytelling, shape-note singing and shade-tree jamming.
For the first time, a children's tea party will be offered, along with a showing of Uncle Dave in the black and white 1940s film, The Grand Ole Opry, will also be featured.
"It's the only film that Uncle Dave ever appeared in in Hollywood, and the only known film footage that we have of him performing, as far as I know," Weiler said.
She also noted the much-anticipated "motorless parade" on Saturday, which features horse- and mule-drawn wagons as they make their way from Central Magnet School towards the historic courthouse and Cannonsburgh. A community service fair and gospel music are slated as part of Sunday's events.
Organizers of the event have also announced four-time Grammy award winner, multitalented performer and storyteller David Holt as its 2011 Heritage Award recipient. The 2011 Trailblazer Award winners are Country Music Hall of Fame members The Delmore Brothers (awarded posthumously).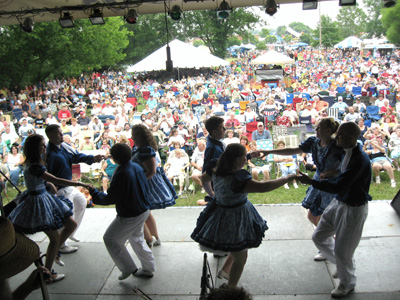 Adult admission is $5 per day or $8 for both Friday and Saturday with children 12 and under getting in free. Admission for Sunday's gospel showcase and community service fair is free.
Uncle Dave Macon Days was a free event for all attendees up until last year, when organizers opted to implement a nominal admission fee to cover any costs that might arise. While attendance was down last year, Weiler attributed it in large part to the heavy storms that rolled through Murfreesboro during the festival.
She hopes this year will be a different story. Last year, organizers created a "soft gate" where they collected admission fees; however, this time around, Weiler says the event will offer four "hard gates" and on-site security.
Also new this year is an informative text message service that alerts attendees when activities are about to take place on stage. Upon arrival, music fans can sign up for the service and be notified about a music competition or performance.
"It's really pretty fun because Uncle Dave Macon Days celebrates folk traditions, and we want you to come out and meet new friends and see new neighbors and old neighbors face to face and soul to soul, but we also utilize the technology that we have access to today to make it a more pleasurable experience," Weiler explained.
She added that interested parties could search Uncle Dave Macon Days on Facebook for updates or visit www.uncledavemacondays.com for additional information.
Full 2011 Uncle Dave Macon Days Schedule:
Friday, July 8
4 p.m.
Opening Ceremonies Start, Registration Begins
5 p.m.
Competition Begins:
Linnel Gentry Old Time Singing Contest
Beginning Instrumental (12 years old and younger)
Uncle Dave Free Wheelin' (reflecting the fun and energy Uncle Dave put into all of his stage numbers)
Freestyle Dance (35 & younger)
Freestyle Dance (36 & older)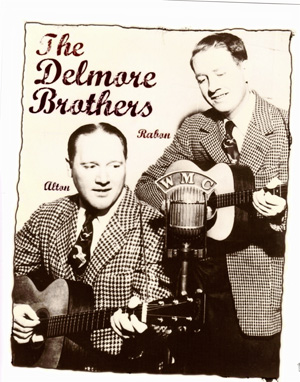 7 p.m.
2011 Trailblazer Award Presentation – The Delmore Brothers
8 p.m.
Blues Singing w/acoustic instruments
De Ford Bailey Harmonica Contest
Dobro
Saturday, July 9
8:30 a.m.
Registration Begins
9 a.m.
Competition Begins:
Guitar
Mandolin
Contest Fiddle
10 a.m.
Motorless Parade (from Central Magnet School to Cannonsburgh)
Following Parade Competition Resumes (+ indicates preliminary round)
+Old-Time Clogging (17 & younger)
+Old-Time Clogging (18-40)
+Old-Time Clogging (40 & older)
+Old-Time Buckdancing (17 & younger)
+Old-Time Buckdancing Adult (ages 18-40) (N)
+Old-Time Buckdancing Sr. (ages 40 & older) (N)
Dulcimer
Traditional Fiddle
+Old Time Banjo
4 p.m.
Square Dance Exhibition with Tommy Jackson and The Rocky Top Review
5 p.m.
2011 Heritage Award Presentation – David Holt
6 p.m.
Presentation of Festival Committee
Presentation of the Jesse Messick Service Award
7 p.m.
Competition Resumes:
+Old Time Band
+Bobby Thompson Bluegrass Banjo
+Bluegrass Band
FINALS:
Old Time Clogging (17 & Younger)
Old Time Clogging (18-40)
Old Time Clogging (40 & older)
Old Time Buckdancing (17 & Younger)
Old Time Buckdancing (18-40)
Old Time Buckdancing (40 & Older)
Old Time Banjo
Old-Time Band
Bobby Thompson Bluegrass Banjo
Bluegrass Band
Sunday, July 10
12 p.m.
Gospel Music Showcase and Community Services Fair
4 p.m.
Shape-Note Singing Demonstration on stage