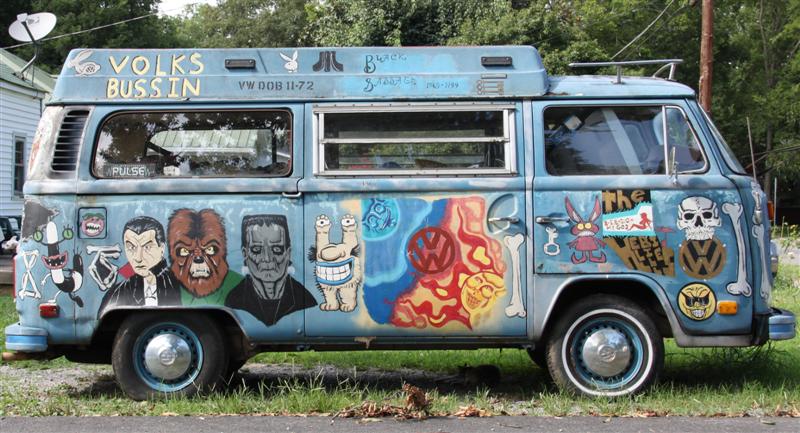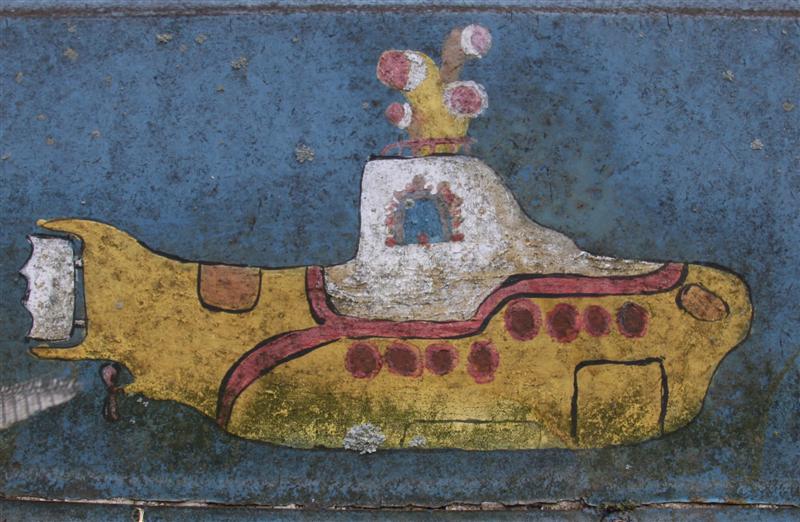 Local artist Trey Johnson has decided to sell his 1973 Volkswagen bus, and while that alone is a selling point to many VW enthusiasts, this particular one is customized like no other vehicle in the world.
The vehicle contains Johnson's renderings of various cartoon characters, monsters and other pieces of art from film and culture. These paintings include Freddie, Jason and Chuckie, the Yellow Submarine, Dracula, Frankenstein and Wolfman and some of the oddball characters from Aaahh!!! Real Monsters. (Also worth noting is a Murfreesboro Pulse sticker.)
Johnson began his artistic work on the vehicle's panels shortly after he purchased it about five years ago, and kept on adding and touching up. He's now asking $2,000 for the bus.
"It's a solid vehicle," he said. "It just needs some work on the clutch and a new battery and some oil in it and it will start.
"It would be perfect for someone who's into restoration."
For more information on this one-of-a-kind collectable, check out the vehicle where it sits at the corner of Second and Donnell in Murfreesboro or call Johnson at (615) 796-9942.