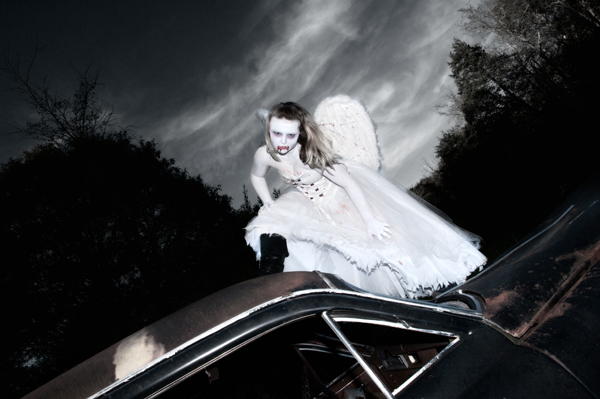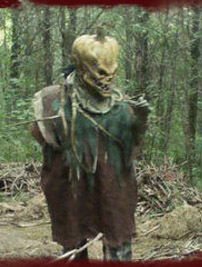 Dead Land Haunted Woods
The woods are alive with spooks every Friday and Saturday through Halloween, 7 p.m.–Midnight. The attraction, located at 7040 Murfreesboro Road (Highway 231 near Cedars of Lebanon Park), offers two trails through the cold, dark woods, the Curse and Portal, and features many actors from Murfreesboro.
The story of the curse involves a Civil War soldier (named Herschel Walker!) who sees a slave he must have and buys her at auction . . . but she turns out to be a voodoo priestess. Long story short, he brings the slave home, has a child with her, sells the child, gives the slave his other infant son to sacrifice to protect his land as Union soldiers approach, then murders the slave . . . and that's how he finds a curse placed upon him. Read the full story here
For more information on Dead Lands, e-mail terrifyme@deadlandwoods.com.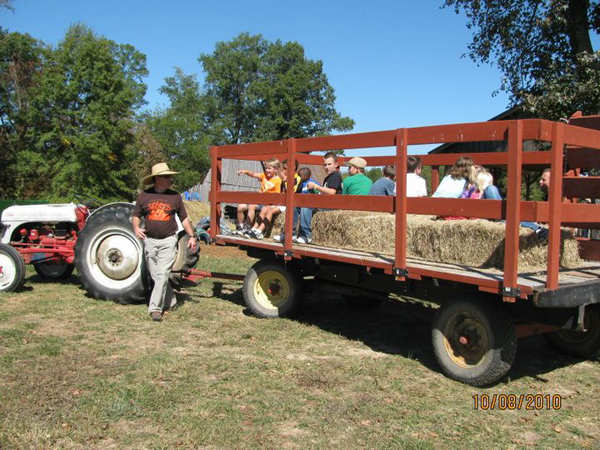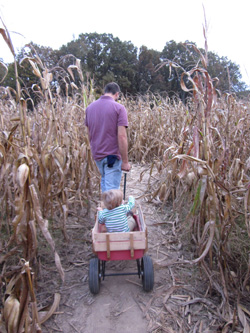 Feels Like Fall at Hollow Springs
The Farm at Hollow Springs, about a 20-mile scenic drive from Murfreesboro, features a huge pumpkin patch, hayrides, a sorghum maze, campfires and more fall fun for the whole family.
There's a large slingshot visitors can use to practice their aim with walnuts, a playground with hay and more for little active folks to climb, and a trough filled with corn for young ones to explore.
The farm, located at 9190 Hollow Springs Road, Bradyville, is open Fridays–Sundays in October and group trips are available. Hours are 5–9 p.m. Fridays, 1–9 p.m. Saturdays and 2–6 p.m. Sundays.
For more information, visit hollowspringsfarm.com or call 615-848-2822.
The Maize at Milton
The Maize at Milton is also open weekends in October. This site features a 10-acre corn maze, hay rides, camp fires, hay tunnels and pumpkins.
Hours are Fridays from 4–10 p.m., Saturdays from 10 a.m.–10 p.m. and Sundays from 1–8 p.m. The Maize is located at 11132 Lascassas Pike, Milton, approximately 10 miles from Murfreesboro.
For more information, call (615) 273-MAZE.
The Sam Davis Home
Guests can experience the plantation at night as stories from beyond the grave emerge at its Ghost Tours and Haunted Hayrides Oct. 21, 22, 28 and 29. The haunts of the Sam Davis Home surround you as tour guides and volunteers share their encounters in the home and on the plantation. Beware, for you may not be alone when your haunted hay ride departs.
Additionally, on Saturday, Oct. 22, a special "Frightful Night" program will include a meal in the historic Creek House, a viewing of a classic frightful fi lm and a haunted hay ride and true haunting tales told from staff experiences at the Sam Davis Home.
The Sam Davis Home is Located at 1399 Sam Davis Road, Smyrna. For reservations or more information, call (615) 459-2341.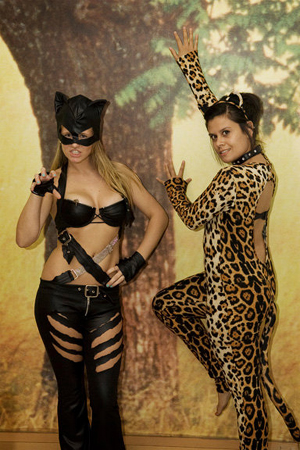 Halloween Express
Still looking for the perfect costume for yourself or your kids this year? Halloween Express is back for another Halloween season in Stones River Mall.
In addition to costumes for men, women, boys and girls of all sizes, the store offers wigs, make-up, masks, decorations and party supplies.
Haunted Murfreesboro
A storytelling tour of downtown Murfreesboro, will take place on the Murfreesboro Public Square Fridays and Saturdays, Oct. 21, 22, 28 and 29. Storytellers have crafted tales of Murfreesboro and Rutherford County's past including eccentric characters, bizarre happenings and true crime.
The tours, each lasting about one hour and covering approximately one mile. The tour originates at 118 Vine Street every 15 minutes from 7–9 p.m.
Contact a_pinch_of_fairydust@yahoo.com for more information.