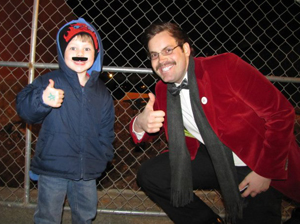 For 25 years, National Breast Cancer Awareness Month has been used as a tool to raise awareness, increase funds for research and inform the public on women's health issues. Now, men are using November, known as Movember, to raise awareness concerning the health problems and risks unique to men. Much like the pink ribbons used by the ladies, those involved in Movember will be sprouting mustaches to show support for this campaign and spread knowledge and understanding about health issues that challenge men.
Since it began in 2003, the Movember movement has spread the awareness of men's health issues across the world and raised $174 million for research on prostate cancer and other health risks. The money raised for this campaign goes to charities such as LIVESTRONG, the Prostate Cancer Foundation and the Movember Foundation. The Movember campaign aims to address and correct many of the misconceptions about men's health and change attitudes and practices involving men's well being.
The mustache is an integral part of the mission of this charity. The idea is a male starts clean-shaven on Nov. 1 and then grow out a mustache throughout the month. When someone mentions the mustache, the Mo Bros (those who are involved in Movember) use this interest as an opening to inform that person on the importance of current knowledge and continuing research about men's health.
A local Mo Bro, John Taylor, is doing what he can to raise awareness for this charity and men's health in our area. Taylor first stumbled upon Movember in 2009 while he was researching men's health and charities on the Internet.
"I randomly saw it, thought it was awesome and the rest is history," Taylor said.
Taylor has very personal reasons to increase awareness and fund-raise for men's health issues. Several family members have dealt with severe health scares and ailments. At only eight years old, Taylor's brother fought brain cancer. His father also dealt with skin and bladder cancer. The past has motivated Taylor to get involved with Movember and bring it to our area.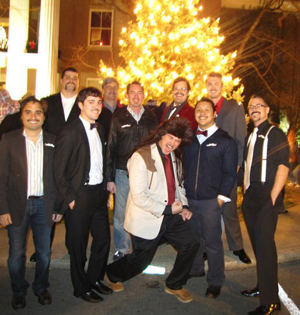 Taylor hopes this year will be a foundation year for Movember in Murfreesboro. He believes this year will be bigger than past years and could spark the interest of many more to get involved with this mission. He has worked hard to plan this year's Movember in the Middle Tennessee area. He has even kept his mustache from last year, in hopes others will ask about it throughout the year.
There are many events going on in Murfreesboro during November. Movember offi cially began Tuesday, Nov. 1, at 3 Brothers Deli & Brewhouse off the square with the "Five O'clock Shadow Happy Hour Kick Off Party." Other events include a cigar and pipe tobacco class at Liquid Smoke on Nov. 8, a whiskey world tour at Maple St. Uncorked on Nov. 15, a 'stache bash at Gilligan's on Nov. 19 and a beer class at 3 Brothers on Nov. 29. Check the "Movember Murfreesboro" Facebook page for a full calendar. A suggested donation of $10 gets you into these events.
There are other ways to get involved with this campaign. Anyone can grow a mustache and educate themselves and others about men's health. The website us.movember.com has information on every partof this campaign. Donations can be made to a specific person, team or charity. You can also find sources of information, other ways to get involved and purchase merchandise such as T-shirts or mustache necklaces. The necklace is perfect for women who want to support or actively join the campaign, and part of the proceeds goes to Movember.
Look into Movemeber and decide on a style for yourself. The stately handlebar mustache is always a classic, or maybe you are more of a Fu Manchu type? Whatever you choose, be sure to promote Movember, help raise money for research and spread the word on men's health. Happy Movember.