There's a small brick house situated on Eventide Drive in Murfreesboro, and its purpose is to help artists and musicians get out of it. 422 Eventide is the home of Valience Music (intentionally misspelled), a two-year-old artist development and management company that's just starting to really get its feet off the ground.
Though we knew that Valience is designed to help local arty types of any breed network and spread their talents beyond city limits, the Murfreesboro Pulse wasn't sure about the exact what and how of Valience Music's offerings to budding 'Boro artists.
Its founder is more than happy to elaborate. Chris McGuire, formerly of Ayatollah Gold and a sort of musical jack-of-all-trades, has a boyish face and enthusiasm to match. An easy talker who could prattle on ceaselessly about Valience, McGuire talks of his project in a grandiose manner and summons up the big picture.
"It's to be able to go to an artist, look at their situation and set up some realistic goals without selling themselves too short or spreading themselves too thin," he says.
But how will this be managed? There are similarities in McGuire's business model to the 360 deal many artists now opt for. Valience provides management, booking and development services, taking 10 percent off the top as opposed to a percentage for each service individually.
In times of a changing, and some would say tanking music industry when artists are more independent than ever before, a very special business model implemented in the right location is necessary.
McGuire seems to be aware of this, which is why he's chosen to work in Murfreesboro, a town whose musical potential strains within the confines of house shows and certain venues that conduct shady business.
And he's not just helping the musicians, either.
"I want to start a community of musicians, artists, photographers, chefs—anyone in the entertainment business based out of Murfreesboro and offer support to help them further their careers."
Chefs? Well, okay. Valience seems to have a wide scope, almost too wide, but McGuire insists that the inclusiveness of the company is all the better for networking. Those arty types do stick together. And those are exactly the kind of intercommunity relationships McGuire hopes to inspire.
His ambition is that Valience will be Murfreesboro's next big thing, especially since most of the town's "big things"—namely Grand Palace, Red Rose—are now at least partially defunct.
"Besides me working for the artists and having my own business, my hope is that I can start some kind of stir in Murfreesboro. There's a lot of kids who are talented who can't get out of Murfreesboro or haven't even thought about it," McGuire says.
"The big thing is to get these awesome musicians outside the city," he adds.
Born in Princeton, W.V., McGuire grew up dragging his dad's record player into his bedroom to hear the roots, bluegrass, classic rock and country music his parents loved. That was the start of McGuire becoming a musician himself. He's played in bands, but now works as a producer/engineer, stand-in musician and solo artist.
Whether working for himself as a musician or for other artists, McGuire always found himself playing the role of "middle man" between artist and industry. Thus, Valience Music hatched in 2009 from McGuire's interest in supporting original bands—he expresses a strong distaste for an excess of covers—and other community artists.
McGuire came to be in his position simply from asking questions.
"I don't want to be a clueless musician. Know the business, too," he says.
He became the mouth of a roommate's band and named the company after the manner in which he always tries to conduct business.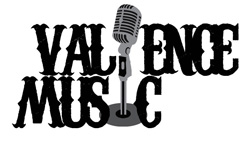 "I want it to be honest, hardworking musicians working with other people," McGuire says. "I'm not going to take someone who doesn't have it;  I've seen producers take young girls and guys who were cute, and their faces on an album could sell some records, but they just told them lies. For me, it's got to be really honest."
Valience is a one-man team at the moment, though its creator hopes to expand and eventually see the development company morph into a record label.
The company manages three artists—Mike Mason of local band 4th Avenue; Ryan Crowley, who plans to release his debut album next year; and newest client Julia Appleton. Valience also handles booking for Banks Nelson.
On his list of "eventuallys," McGuire also plans to take all of his artists on the road, providing a full lineup for venues so that all the owners have to do is "worry about the drink specials."
It's an old model.
"It was done in the '60s. Sun Records, Chess Records—those labels used to take all the artists together," McGuire says.
"There were 50, maybe 60 bands touring then. Everybody knew everybody, and it was pretty easy to get a gig," he adds. "Now, you go on Reverb Nation—there are 271,000 bands, and that's U.S. mostly. How do you compete with that?"
One way to compete is by getting out of Murfreesboro and Nashville, which is so overrun with musical talent, it's difficult for any artist to get gigs, get paid, get treated well. Outside of Music City, McGuire says, the value of music is much higher.
"Playing a venue in Jackson, Tenn., they were so excited to have a band, and after the show, the owner invited us to his house. His wife made us eggs and bacon. We drank beer and passed a guitar around. That happens in Illinois, Indiana, St. Louis—going to people's houses afterward who just want to be a part of music," McGuire says.
Hospitality is a concept he supports, and it's the key to the old adage especially applicable to the music industry: "it's not what you know, but who you know."
In simple terms, McGuire's goal with Valience is to help you know who you know, just by being affable and open and doing "the things that your mama told you to do."
"You've got to be able to talk. Bring people in. Make it personal. If they do something for you, thank them. It's all about taking care of people. There's not a lot of trust in this business. Musicians are all in competition with each other. I don't like that."
On Oct. 15, Valience is holding an invitation-only party at its headquarters for Nashville artists to mingle with local artists, engineers, producers and photographers who seriously want to be involved with the organization. It's really just another way for McGuire to help artists tighten the knots among one another before leaving town.
"This is just a way to start a commotion in this town," he says. "It's not like it hasn't happened before around here, but it needs to constantly be happening."
For more on these artists, check out Mike Mason, Ryan Crowley and Julia Appleton