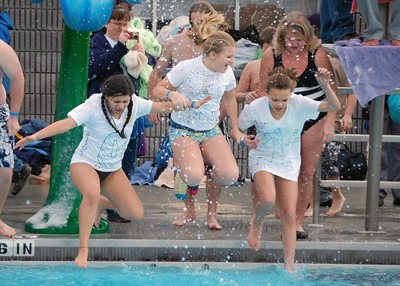 Calling All Polar Bears – Jan. 7
The ninth annual Polar Bear Plunge will be held Jan. 7 at the "Boro Beach" outdoor pool at Sports*Com. The big slides at the new outdoor pool will be turned on to take the plunge to a whole new level. Brave men, women and children from around the area will don costumes and swimwear and take "polar" dips into the pool. There's a reason to be freezin' . . . families to be benefited by the Murfreesboro City Schools Family Resource Centers!
The Polar Bear Plunge is open to anyone 5 years or older who is a fan of having a good time for a good cause. For plungers under 18 years, a waiver/release form must be signed by a parent/guardian.
Each Polar Bear is required to bring nonperishable food items for the Family Resource Centers. Last year's event raised over 1,200 pounds of food with over 600 plungers.
The average water temperature hovers around 40 degrees, but for the not-so-brave souls, there is a Chicken Plunge into the heated indoor pool. Registration will begin at 8:15 a.m. with plunges commencing at 10 a.m.
Sports*Com is located at 2310 Memorial Blvd. For more information, contact Niki Hensley at 895-5040 or nhensley@murfreesborotn.gov.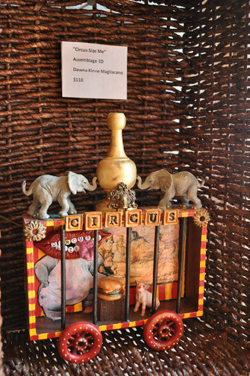 Art Barn Celebrates Re-opening – Jan. 7
The Art Barn, located at 8190 Hwy 99 in Rockvale, is under new ownership and will celebrate its grand opening Jan. 7.
The event features free Jim 'n' Nicks BBQ from 4–6 p.m. and live music by The Steam Boars from 7–10 p.m.
Operating under the mission of "cultivating art in Middle Tennessee," the Art Barn offers handmade gifts and fine art, workshops and classes and live music and poetry jams once a month.
For more information, call (615) 722-1026 or visit theartbarntn.com.
Music in the Wild – Jan. 14
Murfreesboro Parks and Rec will host Music in the Wild events on Saturday, Jan. 14, and Saturday, Feb. 18, at the Wilderness Station at Barfield Park.
These music-filled evenings feature local artists performing some original songs as well as well-known classics. Doors open at 5:30 p.m. for pre-concert activities including crafts for kids, coffee and snacks. Music will be from 6:30–8:30 p.m.
The Jan. 14 concert features The Secret Commonwealth, Middle Tennessee's most enduringly popular Celtic band since its inception in 1993. Influenced by The Pogues, The Chieftains and traditional Irish pub bands, TSC mixes many styles of American and European folk.
The Feb. 18 concert features Rik Gracia and will also be an Unplug and Read event, in which families are encouraged to unplug from the televisions, computers and video games and enjoy a night out. Timeless easy listening classics from the '50s to the '80s are Gracia's favorites, and he has a passion for sharing them with young and old.
For more information on the series, call (615) 217-3017 or e-mail njordan@murfreesborotn.gov.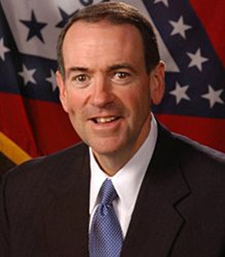 Huckabee visits 'Boro as Gala Guest – Jan. 14
Mike Huckabee will serve as Guest Speaker at the Middle Tennessee Medical Center Foundation's 2012 Gala.
Diagnosed with Type II diabetes in 2003, within two years Huckabee lost 110 pounds and had completed four marathons.
Continuing to call for a national emphasis on living a healthy lifestyle, Governor Huckabee will share his experience about how he changed his life. For more information on the special Jan 14 event at Embassy Suites, call (615) 396-4996.
Women's Conference Offers Renewal and Reflection – Jan. 21
Cherie Jobe, hair stylist for 36 years, invites women to join her for a time of refreshment and rejuvenation at the New Beginnings Women's Conference on Saturday, Jan. 21, from 9 a.m.–3 p.m. at the Embassy Suites in Murfreesboro.
This first-ever conference will be a time to meet the author of Secrets from Behind the Chair, learn about how God "has made everything beautiful in its time…" (Ecclesiastes 3:11) and worship with other women who are seeking renewal.
Jobe will share her own story of brokenness and how she was called to minister to broken women. Her story of how Jesus turned her mess into a message will challenge and encourage conference attendees.
Secrets from Behind the Chair is currently in its second printing and was featured on "Helen's Shelf" in the MBR Bookwatch, the online magazine for The Midwest Book Review. Other leaders and speakers participating in the conference include Stephanie Miller, Julie Byrne, Pam Ezell and Elisabeth Lee.
For more information, or to register, visit cheriejobe.com or call (931) 607-5828.
Almost Gardening Time! – Jan. 23
The Master Gardeners of Rutherford County are accepting registrations for its annual Garden Basics class series.
Classes are held on Monday evenings from 6–9 p.m., at the Lane Agri-Park building located at 315 John R. Rice Blvd. Class dates for the 2012 (5-week) series are Jan. 23, 30, Feb. 6, 13 and 27.
Garden Basics 2012 is designed to help those new to gardening or horticultural activities, those new to Middle Tennessee soils and for the "experienced gardener" looking to better understand what goes on in their garden.
Classes are taught by Certified Master Gardeners, in cooperation with the local UT and Tennessee State University Extension Service. Topics include information on site selection, landscaping, basic botany, composting, proven varieties, soil fertility, pest management, pruning, garden design, problem solving, and more. For more information and registration, call (615) 898-7710, or visit mastergardeners-rc.org.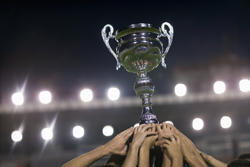 Trivia Buffs can Compete in Central Magnet's Super Bowl – Jan. 28
If playing Trivial Pursuit or watching Jeopardy is your idea of fun, then Central Magnet School is where you'll want to be on Saturday, Jan. 28, for the school's inaugural Super Trivia Bowl, a night of fun, food and brain teasing.
The new event includes 10 rounds of thought-provoking trivia, a silent auction and "a taste of Central" buffet-style dinner. The trivia contest is a team competition, with six people forming a team. Question categories range from entertainment to local history. Teams wanting some extra help with questions will have the option of renting a "genius" to help.
"We hope the Super Trivia Bowl will turn into a time-honored event at CMS and in Rutherford County," says Donna Abernathy, event chair. "We really want to put the fun in fundraiser."
Reservations can be made by sending a request here or by printing and mailing the registration form on central.rcs.k12.tn.us. Individual tickets are $25 or a team table of six can be purchased for $150. Individual ticket holders will be grouped to form trivia teams.
For sponsorship information, visit centralmagnetpto.weebly.com/super-trivia-bowl.html. Proceeds from ticket sales and sponsorships will be used to purchase supplies and equipment for the school's academic and fine arts endeavors.
So, gather your team, reserve your tickets and plan your strategy. Trophies and bragging rights are on the line.