A Stone's Throw Away – May 5
Volunteers are needed to help clean up the Greenway Saturday, May 5, from 9 a.m.–noon. All are welcome to join and help pick up trash beside the trail on the the banks of the Stones River and Lytle Creek or in the water. Trash bags, gloves, water and snacks will be provided. Meet at Old Fort Park, Pavilion Three. Call Melinda Tate at (615) 893-2141 for more information.
United We Style – May 5
The 2012 Tangerine Salon and Spa Fashion Show benefiting the United Way of Rutherford and Cannon Counties springs into action May 5 at The Gateway Village starting with VIP Cocktail Hour from 5:30–6:30 p.m., general admission at 6:30 p.m. and the fashion show beginning at 7 p.m. Clothing and accessories from Bella's Boutique, e. Allen, Bell Jewelers, Fleet Feet, Cassie Hutchins, Trendy Pieces, Penny's Closet, Goody's and Swain & Co. and fashions designed by MTSU textile students will be featured. Contact Kristen Hampton at kristen.hampton@uwrutherford.org or (615) 893-7303.
Milla's Leukemia Bash – May 5–6
Milla's Leukemia Bash is a silent auction, yard sale, bake sale, and raffle all combined to benefit 16-year-old Milla, a victim of Leukemia. The event auctions off Saturday, May 5, from 7 a.m.–5 p.m. and Sunday, May 6, from 11 a.m.–3 p.m. at 809 Park Ave. in Murfreesboro. Those wishing to donate or volunteer at the event, contact Andrea Steenbergen at (931) 797-8638 or (931) 698-0797 or andreapetree@yahoo.com. To read more about Milla's story visit formilla.org.
GraceFest 2012 – May 8
GraceFest comes to life at the Murphy Center (MTSU) May 8, at 7 p.m. featuring Sidewalk Prophets, Ashmont Hill and Byron Cage. This event is more than just a concert featuring three of the hottest groups in Christian music today; it is the launch of a movement, bringing together the Christian world in ways not seen in centuries with the help of Greenhouse Ministries. Contact Chris Joiner at info@gracefesttn.com.
Special Kids Golf Scramble – May 10
Special Kids Expands its 13th Annual Golf Classic with two tournaments on Thursday, May 10, at the Indian Hills Golf Course. The morning tournament will begin with registration and breakfast provided by Stones River Grill at 7 a.m. followed by a shot-gun start at 8 a.m. The afternoon tournament will kick off with registration and lunch provided by Slick Pig BBQ at 11:30 a.m. followed by a shot-gun start at noon. A team of four can play in either the morning or afternoon session to for only $125 per person or $500 per team. Teams who choose to play in both sessions will receive a $25 per person discount off the afternoon tournament. Not only will players win prizes, but a hole-in-one prize of $10,000 cash will be provided by Doron Claiborne of Farmer Brothers Insurance. For $125, organizations can receive their company name listed on a tee sign at one of the 18 holes. To learn more about sponsorship opportunities or to register a team, visit specialkidstn.com/golf-classic or call (615) 893-4892; contact Ginger Warf at gwarf@specialkidstn.com or (615) 962-4485.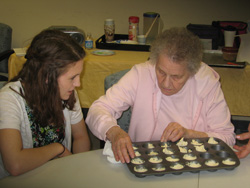 Springfest 2012 Silent Auction – May 12
The Elders First Annual Adult Day Service's SpringFest 2012 will have a silent auction Saturday, May 12, from 7–10 p.m. at the home of Kent and Lynell Syler (2922 Longford Drive). Enjoy refreshments and musical entertainment while bidding in the silent auction. Elders First provides a five-day-per-week adult day-care program that offers stimulating mental activities, music, physical exercise and social activities for persons age 55 and up who require supervision due to memory loss. Silent-auction items are still needed, including art, crafts, jewelry, memorabilia, gift certificates, event tickets and other items of value. Donors may contact O'Brien at eldersfirst@dtccom.net or (615) 418-5587. The organization also welcomes sponsorships, which start at $250. Contact eldersfirst-ads.org or (615) 653-6209.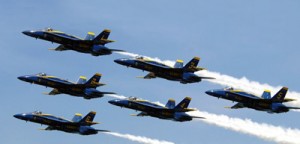 Great Tennessee Airshow – May 12–13
The Great Tennessee Airshow is back! Featuring the world famous U.S. Navy Blue Angels, Dan Buchanan, Matt Chapman, Rob Holland and Corkey Fornof, with more acts to be announced! Buy your tickets today for a great family outing May 12 and 13 at the Smyrna Airport in Smyrna, Tennessee! Guests are invited to bring a lawn chair or blanket to sit on. For tickets or more information, visit greattennesseeairshow.com.
MayFest at Fellowship Fuels Forward – May 19
The annual MayFest at Fellowship fuels forward at Fellowship Church (2511 Highway 99, Murfreesboro, TN) May 19, from noon to 5 p.m. There will be arts and crafts booths, live music and activities for kids and teens including carnival games, inflatables and cook-off challenges with cash and prizes! Parking and admission to the event is free as well as free BBQ and carnival concessions. Mayfest helps support the local food collection ministry, FUEL, whom collects food for school children who would otherwise go hungry. All attendants are encouraged to bring lunch bag items. Craft vendor slots start at $30 each and the barbeque cook-off entry fee is $75 per cook-off team. To download registration forms or for more information about our event or the FUEL program, visit tnfellowship.com or facebook.com/mayfestatfellowship. Contact Michele Bufford at michelebufford@yahoo.com or Chris Rhodes at chrisrhodes@tnfellowship.com or (615) 893-4659.
Flags of Remembrance – May 25–28
Volunteers are invited to gather and post United States flags for Murfreesburo's 4th Annual Field of Honor display hosted by the Murfreesboro Noon Exchange Club. This annual Memorial Day weekend tribute is dedicated to our veterans, military and personal heroes. This display will be located at Medical Center Parkway and Maple Grove Drive. For more information, contact Rebecca Talley at rebecca.talley@midsouthbank.com.
A Silver Celebration Shoots Off – June 1
This year's Secret Garden Party: A Silver Celebration elegantly shoots off June 1 at 7 p.m. at the lovely bed and breakfast home (the Manor at Twin Oaks, 663 Coleman Road) of two of the founders, Cindy and Doyle Boyd. This glamorous celebration marks the 25th anniversary of the opening of the Discovery Center, featuring a night in the country filled with fireworks, food and fun. You are invited to enjoy these activities by becoming a sponsor of the Secret Garden Party. The Secret Garden Tour is Saturday, June 2, from 10 a.m.–4 p.m. featuring gardens in Riverbend and Northwoods neighborhoods. For more information, visit discoverycenteronline.org/secretgardenparty.html or call Jennifer Neal at (615) 890-2300.
A Visit from the Ukulele Master
Tennessee Governor's School for the Arts will host a performance by an internationally acclaimed ukulele player Jake Shimabukuro at 7 p.m. Tuesday, June 5 on the Middle Tennessee State University campus.
Shimabukuro, a 34-year-old from Hawaii, mixes jazz, rock, classical, traditional Hawaiian music and folk to create a sound that's technically masterful, emotionally powerful and unique. His performance will take place MTSU's Wright Music Building.