I recently read an online discussion amongst runners about the music they listen to while on the road.
"You need to relax," one said.
"I like upbeat Disney music," said another.
Whatever. Run angry. Run furious and confident.
I have to recommend something more aggressive and unrelenting, but not the fastest speed metal in the world.
Some of my favorites:
Anthrax – "Random Acts of Senseless Violence"
Chimaira – "Clensation"
Rage Against the Machine – "Calm Like a Bomb" (the tempo in this one is a perfect 5k pace for me, in the lower 160-bpms)
Marilyn Manson – "Fight Song"
Hatebreed – "Tear it Down"
And finally, "Golden," the hot new song from the amazing Middle Tennessee group, Vortices.
Something with adrenaline is necessary.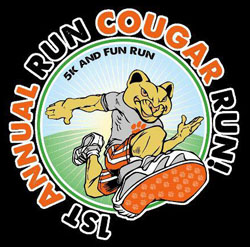 So, train now, because Middle Tennessee Christian School's Run, Cougar, Run is just around the corner. Set for 7 a.m., Saturday, April 14, the 5k kicks off at MTCS at the corner of Memorial Boulevard and MTCS Road in Murfreesboro.
The event will benefit the Middle Tennessee Christian School Patrons' Organization, Special Kids, The Journey Home and Matthew 25 Club.
A fun run follows at 8 a.m., but the festivities last all day. A shopping bazaar will open at 3 p.m., a spaghetti dinner runs from 4 p.m.–6:30 p.m., and a trivia contest will begin at 7 p.m. All proceeds from the trivia contest support the MTCS School Band & Patrons' Organization.
To register for the 5k or more information, visit mtcscougars.org/patrons.htm.
That same morning, in Cannon County, the Stones River Relay consists of 22 miles of running, biking and paddling along the East Fork of the Stones River.
Event proceeds benefit Stones River Watershed conservation projects.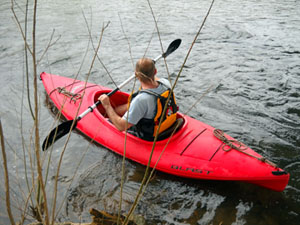 Enter solo or as a team, with each member completing a different stage of the race.
The race begins with a view from the highest point in Middle Tennessee on Short Mountain and finishes on the river at the historic Readyville Mill. The relay starts at 9 a.m., Saturday, April 14, with check-in at 8 a.m. at the Arts Center of Cannon County. 1424 John Bragg Highway, Woodbury.
For more information, visit stoneswatershed.org or contact Neal Appelbaum at appelbaumn@yahoo.com or (615) 563–3276.
Then, for the distance runners, the St. Jude Country Music Marathon & 1/2 Marathon is Saturday, April 28, up in Music City. This event features live bands on 28 stages along the courses; the musically themed road race annually attracts more than 35,000 racers.
For those who want to be part of Middle Tennessee's annual marathon event, but are not up to a half or full marathon yet, this year, for the first time, a mini-marathon will be offered. At 10 percent the marathon distance, or 2.6 miles, this race begins at Centennial Park and ends at LP Field as do the full and half.
All participants will receive a ticket to the post-race concert featuring Rodney Atkins and Gloriana at the Bridgestone Arena.
Proceeds benefit St. Jude and its mission of researching and treating cancer, blood disorders and infectious diseases in children.
Race weekend kicks off with a two-day Health & Fitness Expo on Thursday, April 26, at the Nashville Convention Center, then the ING KiDS ROCK run on Friday night.
To register, visit runrocknroll.competitor.com/nashville.