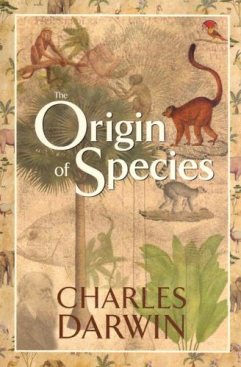 Evolution is a fact. There are plenty of misconceptions about what evolution is and isn't, but there isn't any real debate as to whether evolution is a fact. There are plenty of people who would prefer to think of evolution as just some theory along with many other competing theories, but this just isn't case. The only argument against evolution comes from people who are using their personal superstitions as gauge for reality. It's the argument of creationism over evolution and the debate ended in the scientific community a long time ago. Our great state of Tennessee seems to have trouble coming to terms with this conclusion.
Putting that in perspective makes the bill that passed last month even more frustrating and ridiculous. The bill, which received bipartisan support, is designed to encourage students to question accepted scientific theories and protects teachers who teach creationism. Harold Morrison, an Overton High chemistry teacher, testified if favor of the law last year and was quoted in The Tennessean as saying that "if the founding fathers acknowledge a creator, then who am I to question that wisdom?" If you are saying things like that, then you probably aren't in a position to question anyone's wisdom.
First of all, On the Origin of the Species wasn't published till 1859, when all the founding fathers were long dead. Secondly, I am sure not all founding fathers believed the Adam/Eve/snake in a tree story. And even if they did, the world of science has progressed well beyond anything they could have envisioned. To be blunt, the founding fathers beliefs regarding creation are completely irrelevant. We should know better.
Evolution is a massive part of many sciences. It explains the development of life on earth. It's beyond absurd that a school curriculum would leave out such a massive point of study. It's even more absurd to imagine that a teacher would objectively look at all the scientific evidence that supports evolution, discard it and teach a personal belief that all living creatures came about through supernatural circumstances. Would parents in Tennessee be okay with a teacher teaching a pagan creation myth in biology? Or would they be okay with teaching the Hopi creation myth, or the Inuit or Mayan creation myths? I am not sure if there is a satanic creation myth, but surely a creative mind could come up with a story of how Satan created the Universe.
Those might be examples of a few antiquated creation beliefs, but why is the Christian creation myth any more legitimate to teach in public schools? None explain the differences and similarities between the modern crocodile and the prehistoric crocodile. None explain how a saltwater fish can, over time, develop features that allow it to thrive in freshwater. It's perplexing how a teacher would actually insert their own beliefs alongside legitimate science teaching for an entire semester. A student could learn everything there is to know about the Christian creation story in about an hour unless you're delving further into the philosophical meaning of life. It's hard to believe that parents actually want teachers to espouse their own religious ideas considering how personal most Tennesseans take their religion. It's hard to believe that both Democrats and Republicans supported such and idiotic bill. And it's hard to believe that we're still debating evolution versus supernatural creation in 2012.
C'mon Tennessee, where's your head?