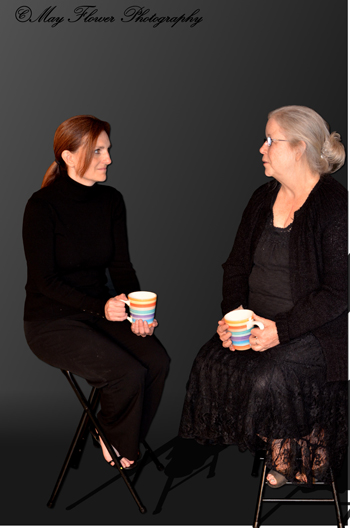 Out Front on Main, Inc. presents Marsha Norman's Pulitzer Prize-winning drama,  'Night, Mother in April. The play opens with two women, mother and daughter, engaged in the ordinary actions of their ordinary lives. Things move along with a sameness born of decades of repetition until Jessie, the daughter, says, "I'm going to kill myself, Momma." At that point, the play takes on the majestic tone of a Greek tragedy relentlessly building to its inescapable climax.
Jessie and her mother, Thelma, spend the next 90 minutes of their lives in mortal combat. Not a blow is struck, but the battle is clearly a deadly one, and tension mounts as to whether Jessie will, in fact, kill herself, or whether Thelma will blast a road through Jessie's rock-solid determination.
Lora Phillips Hortert, who plays Jessie, gives a stunning performance as the young woman so wounded by life that she can no longer feel the hurt. Hortert gives a textured, multi-layered performance. When her Jessie is tidying up the house, she creates the haunting impression of a shell of a woman dusting off and cleaning out the corners of her dreary, empty life. It is a memorable sight.
Jessie singlemindedly sets about cleaning up the ragged edges of her life, seeking and finding answers. As Jessie's time unfolds, the shock comes from how very simple her life is, how unexceptional. Hortert is so appealing, even heroic, as Jessie that she totally controls the stage.
Actually, the main character of 'Night, Mother is Thelma, who is wrenched out of the placidity of her life by her daughter's scheme and who must fight with everything she can think of to save her child. It is the mother who must change if her life is to continue. She alternately wheedles, cajoles, yells, threatens, begs and comforts. "I was here with you all the time, how could I know you were so alone?" she says, weeping.
The role of Thelma is an unusually demanding one, but Meigie Mabry is able to meet the challenge. Her command of the stage pushes the dramatic elements along providing a dim light in the darkness Jesse has created. She never falters or gives in to the ultimate inevitable conclusion. With a simple look, Mabry can bring the audience to tears and does so often in this production.
The passionate director, Ryan T. Daniel, exhibits a clear understanding of the material, as well as a strong sense of stage composition and excellent paced moments that require a lingering look.
The set designer, Ryan Vogel, has done a remarkable job, providing a chintz and plastic living room-kitchen combination. Carefully placed are the obligatory laundry basket, the couch covers, the entire elements of the kitchen, all making their statement to the play's sensibility.
This 'Night, Mother was worth the trip to Out Front on Main and remains one of the most moving and thought-provoking plays and productions in recent theatrical history.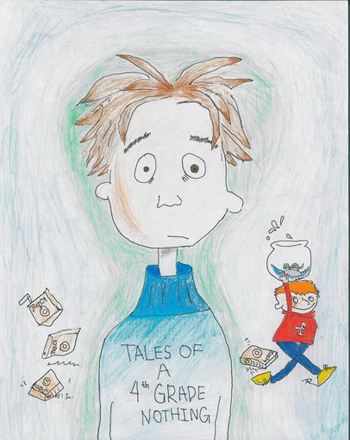 Also playing in May
Taming of the Shrew
Murfreesboro Little Theatre
7 p.m. May 11–13, 18–20, 25–27
mltarts.com
The Color Purple
7 p.m. May 11-12, 17-19, 24-26
2 p.m. May 13, 20 & 27
Murfreesboro/Rutherford County Center for the Arts
boroarts.org
Tales of a Fourth Grade Nothing
Arts Center of Cannon County
7:30 p.m. Friday, May 11
2 p.m. Saturday, May 12
artscenterofcc.com
Sister Mary Ignatius Explains it all for You
Out Front on Main
7:30 p.m. May 10-13, 17-20
outfrontonmain.com