Bonnaroo is here and The Pulse is going to brush over a few of this year's lineup highlights, which includes both the big shots and the little guys from Middle Tennessee. There are far more pleasant surprises mixed into the bill that aren't named here (don't miss The Roots, Punch Brothers, The Black Lips or Aziz Ansari), but this is the short list of who we'd be anxious to see and why.
The Legends: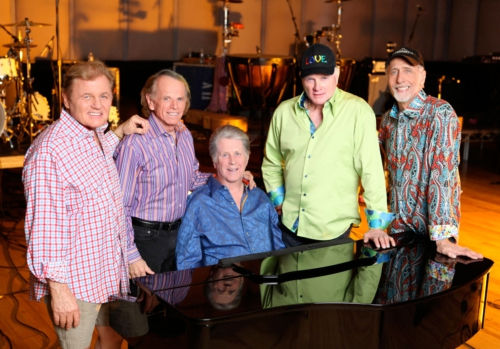 The Beach Boys
The California surf rock icons are getting around on their fiftieth anniversary world tour, which includes a headlining Bonnaroo slot. The Beach Boys' brand new album, That's Why God Made The Radio, was conveniently released June 5, which gives die-hards a few days to get familiar with it before festival time.
Alice Cooper
I'd personally rather enjoy this weirdass extraordinaire in a dark dive, which seems like an environment better suited for him, but Bonnaroo will do. Cooper's genre exploration over the course of his lengthy career was never without a proper dose of the macabre and a twisted sense of humor when it came to stage presence.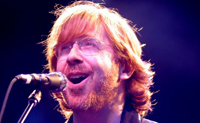 Phish
Though not quite as old as some of the other "legends" mentioned here, Phish can still be listed as such, if not for conquering neo-jazz fusion, then for their overwhelmingly expansive cult following. Phish fans are just as much fun to watch as Phish. Whether I'm going to watch Trey Anastasio and Mike Gordon jump on trampolines in unison while playing or watch the sandaled wookies shake sticks at the stage is a toss-up.
Kenny Rogers
The guy that knows when to hold 'em, knows when to fold 'em, knows when to walk away and knows when to run is making a Bonnaroo appearance and is just the kind of rare but wonderful surprise that, in my opinion, makes the fest worthwhile. As a legendary man of multiple talents, Rogers is best known for penning a great many simply structured songs that hit home on a profound level.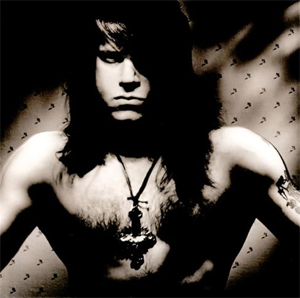 Danzig Legacy
Glenn Danzig carved his name into the wall of punk and hard rock through a number of projects, namely Samhain, Danzig and Misfits. Danzig Legacy combines each to include Samhain and Danzig sets, and songs from the Misfits catalogue performed by Danzig and Doyle Only (Misfits' roadie-turned-guitarist).
The (Contemporary) Leaders:
Radiohead
Thom Yorke's looking more chipper these days. He must be proud of all those terrible records his band never made.
Alabama Shakes
Alabama Shakes has been in everybody's face lately—on Conan, on Letterman and on the radio because of their miserably glorious blues-roots rock 'n' soul hybrid. Let's see how it translates on a Bonnaroo stage.
Ben Folds Five
Last year, Ben Folds Five reunited for Folds' compilation album and fans were filled with glee as tour dates began springing up. Because what's better than big, buoyant and grandiose piano parts from a slight, bespectacled artist and his beloved backing band?
Skrillex
I'm an old woman of 22 who learned the meaning of "drop the bass" long after it became a common phrase. And while I'm still not a Dubstep diehard, there's something to be said for this particular artist (and former member of From First To Last), some of the more unusual and creative beats he's manufactured and the electric-charge intensity he can pack into an audience.
The Locals: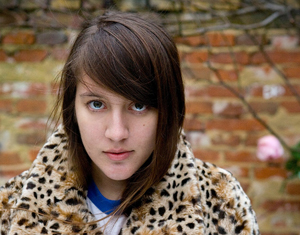 Caitlin Rose
What has Caitlin Rose been doing since last June? Nothin. Just opening for The Decemberists at the illustrious Ryman Auditorium and releasing a highly praised debut full-length Own Side Now that displays a lot of lovely shades of country. Last year, she played her way into the 'Roo lineup by winning Nashville's Road to Bonnaroo competition.
By Lightning!
Twee indie folks these days seem to be tackling psychedelia with wild abandon. At least By Lighting! does and did back in February in their valiant and successful effort to squeeze onto the bill through Road to Bonnaroo. Not bad for a relatively fledgling band that also happens to have a great record, Left Hand Right Hand, to its name.
Cherub
Even if it's not your thing, a futuristic hodgepodge of enormous dance beats and electronic jibber-jabber just may be, somehow, exactly what you want to hear in a hot dusty field a few disorienting hours into the festival.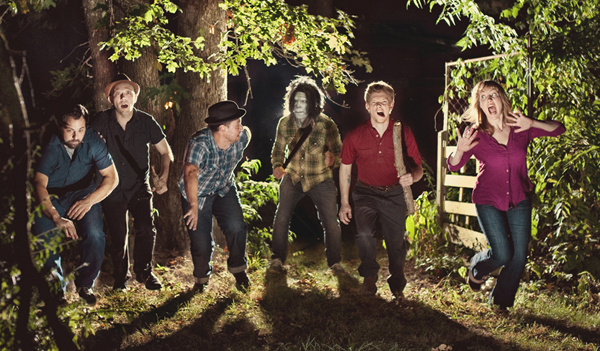 Glossary
Glossary has built an indie rock 'n' roll smorgasbord of records over the years—precisely seven, the most recent of which is the optimistic endeavor Long Live All of Us —played many a SXSW and triumphed their live shows in Murfreesboro, but they're Bonnaroo first-timers this year.