Autism Speaks, Tennessee Communities and Nobody's Sports Grill & BBQ announce Autism Speaks Night, an evening of trivia, karaoke, live music and silent auction to be held Friday, Jan. 25, starting at 7 p.m.
Six-member trivia teams will compete for prizes from 7–9 p.m. A karaoke contest, featuring a $100 cash prize, begins at 9 p.m., followed by live music. At 11 p.m., Steven Bradley and the Parishioners will perform, followed by Sevenspell at midnight. A silent auction will run from 7–11 p.m., and autism awareness merchandise will be for sale throughout the evening. All proceeds benefit Autism Speaks, Tennessee communities.
"We are so excited to bring this new event to Murfreesboro and reach so many new people in our community," says local autism parent and event planner Jennifer Wachtel Kates. "This is a way that everyone can have a great time together, learn more about autism and support this amazing organization's mission."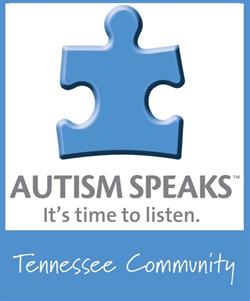 David and Kat McCauley owner/operators at Nobody's and parents of a child diagnosed with autism at age 3 in 2000, are enthusiastic about the event.
"We are thrilled with the community support. The silent auction prizes alone are reason to come out and participate. Local hero and Cy Young winner David Price and his parents donated four tickets to a Rays game and accommodations in Tampa Bay. Charles Settle at Platinum & Gold in Murfreesboro donated a brilliant diamond engagement ring. Perfect timing for a Valentine's Day proposal, don't you think? It's amazing. We are very hopeful for the success of this event. The number of affected children is growing at a staggering rate. There is so much that can be done. We want to make a worthy contribution," said the McCauleys.
Nobody's is located at 116 John R. Rice Blvd., Murfreesboro. For more information about Autism Speaks Night at Nobody's, or to register your trivia team, call Jennifer Kates at (615) 400-0321. All trivia teams must be registered before the event, and space is limited.
The mission of Autism Speaks is to improve the future for all who struggle with autism spectrum disorders by funding research, advocacy, awareness and family services. For more information about autism or Autism Speaks, visit autismspeaks.org.