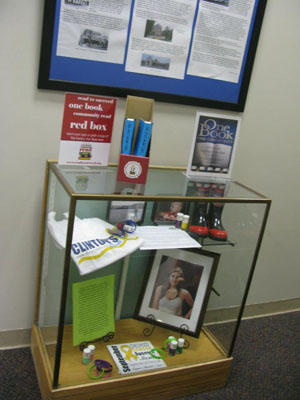 In our increasingly digital world, Read to Succeed's One Book Crossing is a program that's remarkably old fashioned: hardback books for a community to share. The concept is simple—look for one of the specially labeled boxes and take a free book. Read it and talk about it with your friends. Bring it back to any Book Crossing location and drop it off for someone else to enjoy. Book Crossing epitomizes the idea of paying it forward, whether it's sharing a book with a friend or even a complete stranger, or simply knowing that somewhere in town a free book is waiting just for you.
Book Crossing allows Rutherford County residents the opportunity to pick up a copy of this year's One Book choice, The Fault in Our Stars, in eight designated locations. Centered on the relationship of Hazel Grace Lancaster and Augustus Waters, two teenagers diagnosed with terminal cancer, this New York Times bestseller is a true page-turner, and its appeal to multiple age groups is part of the reason it was chosen for this year.
The copies of Fault have stickers inside telling readers where they can drop off their book when finished, and also a QR code which smartphone users can scan to give reviews and feedback on the One Book web page. All readers are encouraged to leave comments at readtosucceed.org/onebook.htm. This will enter them to win one of two $20 gift cards to Barnes & Noble.
The books for the Crossing were donated by Ingram Content Group. This year's Book Crossing locations are Linebaugh Public Library, JoZoara Coffee Shop on Thompson Lane, Starbucks on South Rutherford, Starbucks on Church Street, Pa Bunk's on the Square, Middle Tennessee Medical Center (MTMC) Main Lobby, YMCA in Smyrna and the Smyrna Public Library.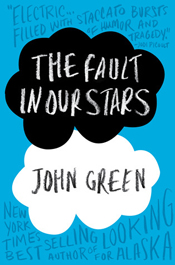 Inside the books, readers will also have the chance to learn more about Clinton's Club, One Book's non-profit partner this year. Clinton's Club is an umbrella organization that unites efforts to raise awareness of childhood cancer and provides tangible support for families with affected members. One Book chose Clinton's Club as this year's partner as a means of making practical connections between literature and community action.
How can you be part of this year's Book Crossing? Look for the Read to Succeed Book Crossing box near you, and see if a copy is available. Share your thoughts on this year's selection online, and talk about it with friends and family. Return your copy of  The Fault In Our Stars to any of the red boxes found at the locations around Rutherford County. Most of all, enjoy the satisfaction and fulfillment that only reading a truly great book can bring.
Michelle Palmer is Read to Succeed's One Book Committee Co-Chair and author of the book blog Turn of the Page (michellepalmersbooks.blogspot.com).