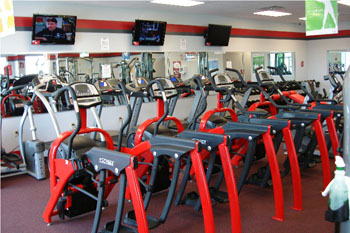 You could win $25,000 this spring, just by being a loser.
The local Snap Fitness centers, located at 2812 Old Fort Pkwy in Murfreesboro and 830 Nissan Drive in Smyrna, will kick off its $25,000 Lose Weight Challenge on March 4, giving members the chance to win thousands of dollars in cash, prizes or even a vacation to a sunny destination!
"The spring can be a tough season when it comes to reaching your fitness goals," said Bob Britton, Snap Fitness owner in Murfreesboro. "The holidays are past, the winter hibernation is coming to an end, and the initial motivation of those New Year's Resolutions is wearing thin. We're hoping this challenge is the motivation our members need to push through and achieve their goals."
The challenge kicks off March 4 and runs through April 15, giving members six weeks to shed those extra pounds. All Snap Fitness members are eligible to participate in this fun, free-in-club contest, and receive recommended workout plans, regular, private weigh-ins, a free customized nutrition program, and the motivation needed to shave off unwanted pounds in time for swimsuit season.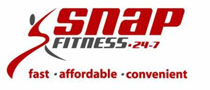 The national grand prize winner will receive $5,000 cash, $1,000 in Truestar Health vitamins and supplements and a fun filled vacation. In addition, the Murfreesboro and Smyrna clubs will be awarding prizes to members throughout the six weeks, providing even more ways to win.
Britton said that last year over 20,000 members participated nationally in the challenge, with 100 taking part locally. This year, he hopes to see that number increase.
"Everyone who participated in last year's challenge had tremendous results, and really enjoyed the experience," said Britton. "The challenge helped make losing weight fun and rewarding, and we're looking forward to this year being even better."
Snap Fitness offers 24/7 access via electronic key card entry, along with the industry's best cardio and weight training equipment for a quality workout experience in a clean, comfortable environment.
Want to get in on the challenge? Call (615) 962-8671 (Murfreesboro) or visit snapfitness.com/murfreesborotn or call (615) 355-0336 (Smyrna) or visit snapfintess.com/smyrnatn to arrange a tour of the clubs. Be sure to ask about their special offers for new members.