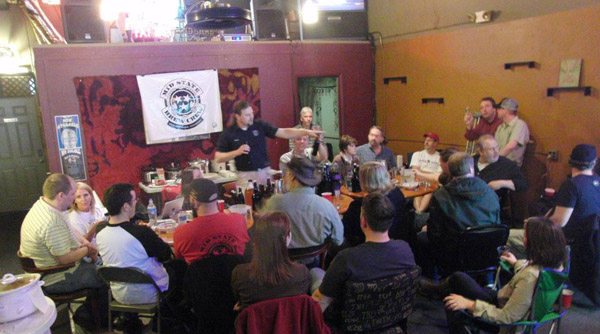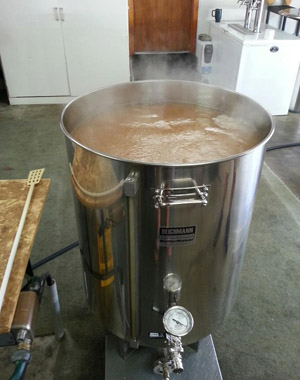 2012 proved to be an exciting year for beer in Middle Tennessee. It was over the summer that the city of Franklin got a taste of Turtle Anarchy Brewing Company. Then, in the fall, Murfreesboro heard the distress call of beer-lovers in the 'Boro and answered with its own Mayday Brewery. To the uninitiated, this may appear to be a pattern without real significance. But for those paying attention to the goings-on of the area, things like the openings of new breweries, beer-sponsored events, and the recent increase in popularity of beer and beer crafting have been initiated by knowledgeable local folks whose appreciation for hops and grains goes beyond the call of hobbyist and into something so much more—a calling to better your community through beverage.
Beer-making is certainly not a new skill, with some recipes for beers going back thousands of years, way before our concept of large-scale breweries was ever conceived. These artisans made great-tasting recipes without the resources that companies like AB InBev possess. The curious individual might ask: "What happens when people go outside their understanding of brew techniques and decide to "re-invent the wheel?"
One group of brewers in particular would like to know. As a matter of fact, they found the question so pressing that they formed a club. These brewers, a local outfit calling themselves the "Mid-State Brew Crew," have actually been one of the better-kept secrets of Murfreesboro. Starting in 2006, the club was formed over the love of beer and a concern for its lack of representation. Turning to the power of social media, the M.S.B.C. now currently has over 150 Facebook members, which translates to 60 dedicated members (or an average of 40 people for their monthly meetings), and only expect their numbers to continue to rise as the local love of craft-brewing grows.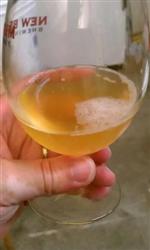 M.S.B.C. President Michael C. Semich says that the local surge in popularity is actually a part of a larger movement—a cultural trend of sorts—that he's been monitoring for quite some time, citing the "parents' beer" choices that used to be limited to three taps at bars like The Boro Bar and Grill to a recent expansion of tastes has led to a tap count of  over two-dozen. Semich, a web developer by day and beer-maker by night, views home-brewers like as "emissaries of taste," people who take you from the world of comfortable favorites and into the strange and wondrous land of new and exotic varieties.
"In the late 1970s, you had just over 75 breweries in the U.S. still functioning, because of the Prohibition movement. Which was weird, because here you had a tradition that's thousands of years old. Around the '80s, however," says Semich, "you saw the first "beer Renaissance," with people becoming familiar with the Belgian. It was then that [Charlie] Papazian, the "grandpa of homebrews," wrote The Complete Joy of Home Brewing, which turned a lot of people on to new beers and new expectations for beer."
Semich, whose knowledge and authority of beer is much like a historian's, tells us that craft brewing used to represent roughly three percent of the beers you would see in Murfreesboro about a decade ago. It wasn't until the last four to five years that the number almost doubled, to seven or eight percent, with a hope that it will be a tenth of the stock for the beer market by 2014.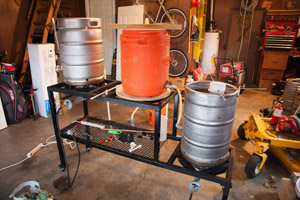 "It's diversity that builds interest," notes Semich. "Take Coors, for example, which isn't a terrible beer. But Coors uses generally cheaper ingredients to make 60,000 gallons of beer. And while I think that it's impressive that they're able to make the same quality of beer on a mass scale, not everyone drinks Coors because not everyone likes Coors, or the (products from the) bigger beer companies. That's where craft brewing comes into play."
The Mid-State Brew Crew's knowledge does not stop with Semich. Of the regular attendees at the monthly meetings, you'll be hard-pressed to find a member who does not know his way around beer. Two of its alums are employees of Sweetwater Brewing Company, and Mayday's own Ozzy Nelson was a frequent attendee of meetings. All of the members are friendly, approachable and definitely not shy about sharing their opinions on beer, like a bunch of chefs at a dinner table. The club is simultaneously fraternal and paternal, as older members take newer members under their wing, showing them the ropes.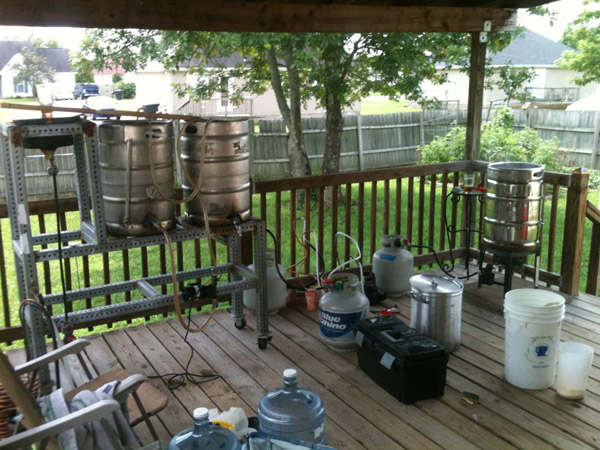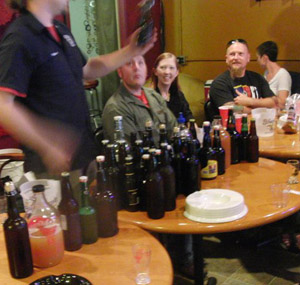 Semich adds, "With the amount of time and money spent in the world of independent brewing, it's definitely a labor of love. A lot of guys dream of opening their own microbrewery, but we're really not here to make money. We're here to make sure everyone has a good time."
And time and money are definite investments for this hobby. Members have shared that you can easily spend a few thousand dollars your first year on supplies and equipment undertaking this endeavor. What can be disparaging to many new members is the effort required to make a product of which they're proud. Many first brews don't turn out quite as planned, as several members seem to have amusing first-time stories of beer foam creating a second coat on the ceiling.
But in the world of home brews, failure is both commonplace and a mark of pride. Those who have tried their hand at beer-making know just how difficult it is, and want to offer their support and advice to newcomers and enthusiasts. As a matter of fact, the group welcomes newcomers, and members want to see as many fresh faces as possible who are serious about craft brews. Keep in mind that this isn't a call to simply drink fresh, great beer. It's a call to be a participant in another renaissance.
Meetings are held monthly, at 3 p.m. the first Saturday of each month, at Liquid Smoke on the Square. For information, visit their Facebook group or contact Michael Semich at msemich@gmail.com.
Happy Brewing!