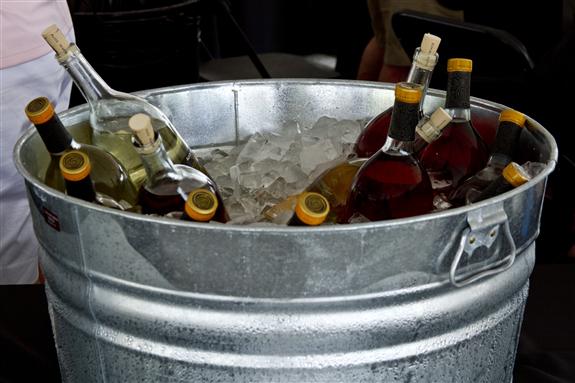 Event directors have announced the wine list for this year's Borovino wine tasting event. Wines have been selected not only for seasoned wine drinkers, but for novices as well.
"I remember going into a wine store and being completely overwhelmed with the choices," says Event Director Natalie Vincent. "This is a great opportunity to be able to sample many of those wines, without having to spend a lot of time or money, and find out which ones you'd want to take home with you."
The event has made a number of changes to last year's setup. Borovino's new nonprofit partner, Blue Raider Athletic Association, will be receiving 15 percent of the NET tickets sales from the event. The Blue Raider Athletic Association helps provide an education to student athletes through supporting scholarships for 17 men and women's sports at MTSU.
"Last year was the first Borovino and we are so excited to be back; bigger and better than ever!" says Vincent. "We have taken the feedback from our attendees and made some adjustments that will prove to provide an even better event experience for everyone involved."
This year, the event will be held on Saturday, April 6, from 5–9 p.m., indoors at the Embassy Suites Murfreesboro. Tickets are priced at $29 plus tax in advance and can be found online at borovino.com. All wines and entertainment are included in the ticket price. Food will be available for purchase.
The Murfreesboro Symphony will be returning to Borovino this year to entertain attendees for the first half of the event. At 7 p.m., the Susan Mullen Ensemble will take the stage with a lively string trio playing today's most popular hits.
Borovino is sponsored by Embassy Suites Murfreesboro, Stones River Total Beverages and is produced by Clear Channel Media and Entertainment. CCME also hosts a number of other annual sell-out events including Brewsboro, Wine on the River and MAFIAoZA'S Music City Brewer's Festival.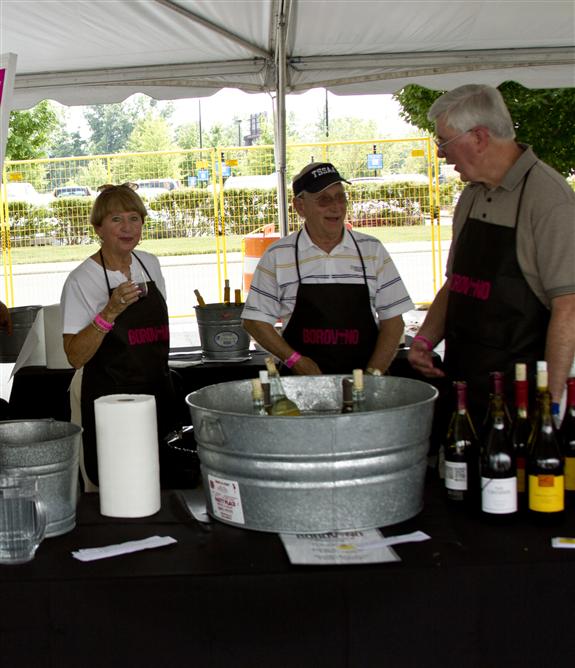 2013 Borovino Wine List:
Acacia A Carneros Chardonnay
Acacia A Chardonnay
Acacia A Red Blend
Acacia A Unoaked Chardonnay
Anderra Cabernet Sauvignon
Anderra Carmenere
Anderra Sauvignon Blanc
Arbor Mist Frozen Blackberry
Arbor Mist Frozen Mango
Arbor Mist Frozen Strawberry
Arbor Mist Frozen White Pear
Arrington Chardonnay
Arrington Raspberry
Arrington Red Fox Red
Arrington Syrah
Bonterra Cabernet Sauvignon
Bonterra Chardonnay
Cambria Julia's Vineyard Pinot Noir
Carmel Road Pinot Noir
Carnaval Brut
Carnaval Red
Chateau St. Michelle Dry Riesling
Columbia Crest 2 Vine Chardonnay
Conservancy Crimson & Clover
Cristalino Cava Brut
Cupcake Angel Food
Epica Cabernet Sauvignon
Epica Chardonnay
Epica Red
Epica Sauvignon Blanc
Fetzer Crimson
Fetzer Quartz
Flip Flop Moscato
Fox Brook Cabernet Sauvignon
Fox Brook Chardonnay
Fox Brook Sauvignon Blanc
Fox Brook White Zinfandel
Freemark Abbey Cabernet Sauvignon
Funf Sassy White
Gato Negro Carmenere
Gato Negro Muscat
Gato Negro Sauvignon Blanc
Gazela Rose
Gazela Vinho Verde
Georges Duboeuf Beaujolais Village
Grao Vasco Red Dao
Hap & Harry's
Hobnob Chardonnay
Hobnob Pinot Noir
Kendall Jackson Avant Chardonnay
Kenwood Cabernet Sauvignon
Kenwood Chardonnay
Kenwood Merlot
Kenwood Sauvignon Blanc
Little Black Dress Diva Red
Little Black Dress Diva White
Little Black Dress Pinot Grigio
Little Black Dress Pinot Noir
Lonely Cow Pinot Gris
Lonely Cow Pinot Noir
Lonely Cow Sauvignon Blanc
May Day Brewery
New Age White
Opera Prima Bellini
Opera Prima Pink Moscato
Red Diamond Merlot
Relax Riesling
Rex Goliath Cabernet Sauvignon
Rex Goliath Free Range Red
Rex Goliath Pink Moscato
Robert Mondavi Napa Fume Blanc
Robert Mondavi Private Selections Crush Red
Robert Mondavi Private Selections Malbec
Root 1 Cabernet Sauvignon
Root 1 Carmenere
Root 1 Pinot Noir
Root 1 Sauvignon Blanc
Schmitt-Sohne Blue Bottle Riesling QBA
Simply Naked Cabernet Sauvignon
Simply Naked Chardonnay
Simply Naked Pinot Grigio
Sterling Vintners Chardonnay
Sterling Vintners Meritage
Sterling Vintners Pinot Noir
Stonehaus Davenport Red
Stonehaus Helena Blush
Stonehaus Muscadine
Stonehaus Raspberry Twist
Stonehaus Red Muscadine
Stonehaus Tickled Pink
Turtle Anarchy
Woodbridge Brut
View more images from the 2012 Borovino below