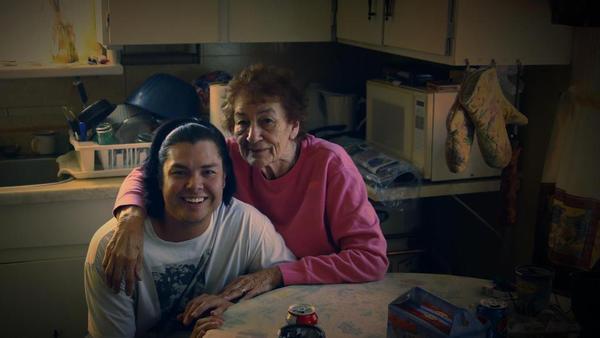 Hey everyone,
My name is Jeffrey Brant. I am a 25-year-old, aspiring filmmaker from Nashville and former MTSU student. I've been focusing on freelance video the past two years, and have been making great strides toward a career in film. I started JBrantFilms, a freelance company of my own, to get my work out to the public eye. Our support has been great since I started, but now my producer and I are starting to focus on topics that we feel deserve our attention. This is why I'm reaching out to you.
On Jan. 9, 2013, my grandmother was diagnosed with stage-four lung cancer, with doctors only giving her a few months to live. Now, my biggest regret in dealing with the death of family and friends in the past is not being able to understand why I didn't do more to preserve their memory. Why didn't I take the time to ask the questions that really mattered? And above all, with having a passion for a camera, why didn't I ever use this media to record moments and preserve memories I had with my loved ones?
My father passed away near the start of my senior year of high school in 2005. My best friend and I found him on the front lawn, dead from what they said was a massive heart attack. It took a couple of years to finally understand why the tragedy had such a prolonged effect on me. It was not until I came into my own as an independent person and an independent thinker that I realized I had never truly known the man who raised me. I never knew what made him tick. I never knew what his deepest regrets or his childhood dreams were. I never got to know the person who always picked me up from basketball practices and gave me money whenever I needed it. I was too busy with routines that I firmly believed were the most important things in my life at that time. However, that was not true.
After watching one of those "heartfelt story" kinds of movies at four in the morning, days after her diagnosis, I was inspired to tell my grandmother's story in dealing with this cancer. A documentary I've named Head Up, Heart Full is a story with hopes of teaching a lesson about life and how precious it really is. I want to portray how the most important gifts we have, especially each other, are often taken for granted.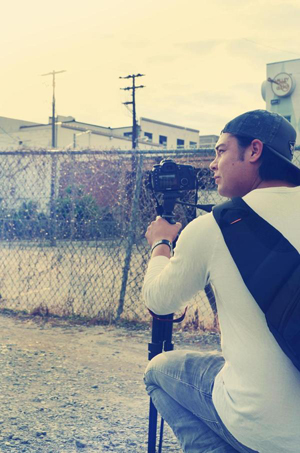 On Feb. 6, I launched an online crowd-funding platform through indiegogo.com. We set our goal of $20,000 to help raise money for cost of equipment, pay for the travel and lodging expenses for a small crew, including myself, as well as promotion and distribution for the feature film when it is complete. We want to push this message to as many film festivals as possible, worldwide. The fundraiser is set to end on March 10, 2013.
As stated above, the funding we raise will cover the costs of traveling and lodging. This is because the story takes place on a Native American reservation in Canada, where I was born. I'm a full-blooded Native American Ojibwa from the Mississaugas of the New Credit First Nation reserve in Ontario, Canada. Through this firsthand look at cancer, I also want to cover the culture of a society that not many people know much about these days. We want the message of life to be first and foremost, but we want to do it in a style that's visually compelling, true to the native theme, and, most important, relatable to an audience of all races affected by this disease.
All I ask is that you take five minutes today to watch the video on the link below. Click the "contribute" button and help donate to our cause. In the event that you read this after the fundraiser is already over, there will still be a PayPal option through which you can donate at jbrantfilms.com. Help spread the word and let's make this film a reality. Every little bit counts, I promise you that. Every little bit makes a difference. This story isn't just for my family, but for everyone who has seen their lives and the lives of those close to them torn to the ground by this awful disease. The message is not about death, but the importance of life and all of its wonderful attributes that often go unnoticed. I still believe compassion in our society has a long way to go. This is just our contribution at making it believable once more.
With all my best wishes,
Jeffrey Brant
jbrantfilms.com
Click here for more information, or to donate to the project