Kicking off on April 19, Murfreesboro will hold its fourth annual lesson in community arts appreciation. In other words, Boro Fondo Music & Arts Bicycle Tour Fest will give the community an opportunity to "appreciate each other and revel in each other's awesomeness," says Phillip Maloney.
MTSU students Maloney and Asher Johnson, both members of Murfreesboro bands, are curators of Boro Fondo, the new Murfreesboro incarnate of Tour de Fun.
Tour de Fun was started in 2010 by Tyler Walker (a musician who performs locally as Meth Dad) as a community bike ride with stops at venues and houses around town to see local music. The event made huge strides in terms of support over just a few years, making the kid in capris holding up a Pabst and pedaling from house to house something of an item among Murfreesboro's wealth of art and music.
When Walker moved to Nashville, he wanted to take the name "Tour de Fun" with him (he has plans to hold Tour de Fun 2014 throughout the city of Nashville). However, he supported the idea of continuing the event in Murfreesboro, so Maloney and Johnson took over with the help of another local arts enthusiast, Eric DeTorres.
Boro Fondo will be a two-day, all-ages event that begins Friday night and ends in the wee hours of Sunday. In addition to music, the event features visual art, poetry and fiction readings, stand-up comedy and performance art at the Murfreesboro Little Theatre.
Maloney manages publicity, sponsorship and artwork, while Johnson is the Boro Fondo producer of sorts, handling the technical needs of the performers.
In trying to rename the event, they threw around some flippant titles including Tour de Torres and Tour de Pizza until multiinstrumentalist for The Most Amazing Century of Science and avid bike rider Chris Watts suggested "Boro Fondo." (A fondo is a large group bicycle ride during which wine or other alcohol is often consumed.)
"That kind of sounds like what we do here," Maloney says, adding that they wanted "Boro" to be a part of the title so the event sticks around Murfreesboro even after he moves.
"But as long as I'm in town, I'll be doing this kind of stuff," he says.
Last year about 44 bands played Tour de Fun. This year, there are more than 60 bands on the roster.
In addition to Murfreesboro and Nashville-based bands—many returning from previous years—there are some from Knoxville, Chattanooga, Kentucky and Alabama.
But in an effort to expand community involvement as well as gain sponsors, Maloney and Johnson say they want people to perceive Boro Fondo as more than just a "music thing."
"We didn't just want to rip off Tour de Fun and make it the same thing with a different name. We wanted to make it something more all-encompassing," Maloney says.
Johnson adds, "In the past, it was pretty exclusive to the house show scene. We want it to be more open to basically anybody who likes to ride a bike and see music."
DeTorres is planning the route and arranging the bands so there's something for everyone at every stop. Maloney says they want to get artists to watch bands, bands to hear poets and writers to see actors.
The broadening of the event has piqued enthusiasm and the willingness of the community to help out. Six-hundred have posted messages that they will attend on the Boro Fondo Facebook page.
"Everyone who's going to play is super-excited to help. Bands have volunteered to lend their PA. Local artists have helped with T-shirt and poster designs. This has kind of been the really cool thing that's happened to Murfreesboro in the past two or three years. Everyone talks about Tour de Fun all the time. Now everyone's talking about Boro Fondo," Maloney says.
Boro Fondo is turning toward the theatric as well. Besides the bike float competition (there will be at least one winner, who will be awarded a free bicycle from Smoopy's Vintage Bicycles), there will likely be a costume contest, though Maloney says it hasn't been decided yet.
"We're planning on a punk marching band headed up by Ben Spencer. He's got some basic, easy music and is getting as many people as he can that used to be in band to join in with whatever instrument they've got," Johnson says. "And we've got a guy to walk around on stilts."
In other new developments, it sounds as though Boro Fondo will be well documented. Maloney mentioned some riders possibly attaching cameras to their bikes. The curators were also approached by a Canadian filmmaker, David Beckett Padbury, who expressed interest in making a documentary on Boro Fondo.
But in order to enjoy Boro Fondo, you've got to do it safely.
"Having a CamelBak is really useful. Don't ride into oncoming traffic," Johnson advises.
Maloney adds, "Last year I did not drink any water and had 14 to 18 beers. Hydrate. I think Beverage Mart is giving away free water."
But the golden rule, from the mouths of the organizers: You gotta be rad to each other.
"This brings people together. It's a whole day when everyone's in a good mood the whole time. That doesn't happen every day. It doesn't even happen once a month. Everyone's being so nice to one another, and it's just socially healthy to do this, I think," Johnson says.
"So many people here are good at so many different things. And MTSU's music program brought so many good musicians. Murfreesboro has a name for itself outside of here and we don't even realize it. There are out-of-town bands who say they played Murfreesboro and remembered it," Maloney says. "This is a day to celebrate all the cool things our town is doing and the entire arts community."
Boro Fondo 2013 schedule
FRIDAY, APRIL 19
The Habbits of Rabbits (acoustic), O Youth, Shyguy
5 p.m.
Austin Audio
707 W Main St
AFRO, Copper Into Steel – Upstairs
The Subnovas, Creature Comfort, Inert Ingredients – Downstairs
7:15 p.m.
Main St Live
527 W. Main St.
Methdad, Phillip Maloney's Armada/FORT MO MONEY, Armsdale/Best Friends Forever – Upstairs
Technikiller, Fancy Tramp, CJ Boyd – Downstairs
9 p.m.
Aura Lounge
114 S. Maple St.
The Radio Symphonic, Josephine, Vortices
9 p.m.
Little Shop of Records
109 E. Main St.
Mantra Mantra Mantra, Men and Mountains, Linear Downfall, The Ascent of Everest
9 p.m.
3 Brothers
114 N. Church St.
Standup Comedy sponsored by



Featuring:
Holly Amber
Coor Cohen
Maria Tucker
Riley Fox
Josh Slater
Thomas Prunier
Ben Thompson
John Grimes
Alex Stokes
Bryce Damuth
Calvin Dennis
Amy Sulam
9 p.m.
Rutherford County Courthouse
105 N. Maple St.
SATURDAY, APRIL 20
Baby Breath, The Fallopian Tube Tops, The Prophet Nathan
10 a.m.
Smoopy's Vintage Bicycles
2602 E. Main St.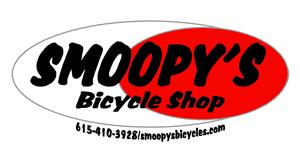 Jimmy Carter Kennedy, DUO!, KnightMare
10:15 a.m.
The Handlebar
2601 E. Main St.
ADITLOAD, Dapper Dan Man Band, Mobility Chief
12:30 p.m.
Rack City
1209 Twin Oak Drive
Terra Meets Gaia, Infinite Balance, Tomato Face
2 p.m.
Das Plumpkin House
1106 Old Lascassas Hwy.
German Error Message, New Industry Standard, Warmachine
2 p.m.
Jurassic Park 5
1109 Old Lascassas Hwy.
Gnarwhal, Langoliers, Tennessee Scum
3:15 p.m.
The Boro Bar & Grill
1211 Greenland Dr.
HARRISON AVE BLOCK PARTY
Christlove, The Flying-Tinis
5 p.m.
Spaceship Studios
1107 Harrison Ave.
The Most Amazing Century of Science, Supertasters
5 p.m.
The Cubby Hole
1002 Leaf Ave.
Futuredog, Megajoos, Magnus Jr.
5 p.m.
Maison Blanche House
915 Greenland Drive
CRESTLAND AVENUE BLOCK PARTY
C.J. Boyd, Joey Molinaro (Thrash Violinst), Art Gallery
6:30 p.m.
The Lighthouse
724 Crestland Ave.
Kilo's Kuntfart Kwartet, Worst Case Ontario, Chris, The Water Fight
6:30 p.m.
The Humdinger House
717 Crestland Ave.
EWING BOULEVARD BLOCK PARTY
Roman Polanskis Baby, Young Wolves
7 p.m.
Trap House
812 Ewing Blvd.
TBA
7 p.m.
Avalon
815 Ewing Blvd.
Uncle Skunkle, Pig Party
8:15 p.m.
Mac Shack
1023-B N. Spring St.
TronAteMyBaby, Bad People, Self Help, Don Coyote
9 p.m.
3 Brothers
114 N. Church St.
Body of Light, Crayons and Antidotes, Thelma and the Sleeze – Downstairs
9 p.m.
Somaaa, Seth Moore, Warlock – Upstairs
9:30 p.m.
Aura Lounge
114 S. Maple St.
Stephen Lovelace (Poetry)
Andrew Locke (Poetry)
Jessica Pace (Poetry)
Kyle John McCarthy (10-Minute Play)
Ken Lovett (acoustic set)
9 p.m.
Rutherford County Courthouse
105 N. Maple St.
To hear the Boro Fondo mixtape featuring bands from the lineup, visit spaceshipstudios.com
Additional sponsors include: