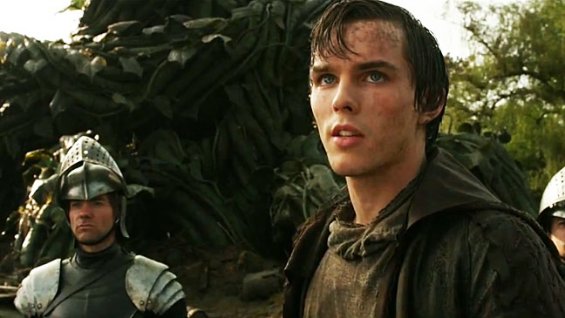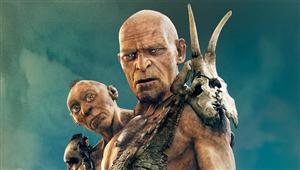 The magic of fairy tales lays not in the fact that they've come back, but that they've never left.
Jack the Giant Slayer returns the magic of the fairy tale to the big screen, as Bryan Singer reimagines the tale of a poor farm boy who climbs a beanstalk. Only this time, the beanstalk takes off with the king's daughter, and now the poor farm boy who is afraid of heights must venture with the king's men to rescue a beautiful princess from being eaten by an army of bitter giants, banished to their kingdom in the sky. Hungry for flesh and thirsty for vengeance, the giants will stop at nothing to annihilate the human race.
This is a fun film with a wonderful cast. The star, Nicholas Hoult, had the luxury of captivating audiences with two films playing simultaneously in the winter lineup (the other being the zom-rom-com Warm Bodies). Hoult is no doubt having a fantastic year in movies, and this project, much like the beanstalk, will only elevate his platform. This project also sees the likes of Eleanor Tomlinson, Stanley Tucci, Ian McShane and Ewan McGregor. You come to embrace each of these players as your own, falling in love with them or being repulsed by their actions. A well-assembled cast, indeed.
In addition to this, the story shifts from fear to laughter without skipping a beat. It's a fun film that doesn't come off heavy-handed in the slightest. It's not trying to tell or sell you anything but a good time, which you can have with the film.
I will say that I did feel the giants were not utilized, and I would have like to have seen more of their kingdom. Still, it is a film that warrants a rental.