Wild Sands by Warren Allen and William Stewart
Showing at 5 p.m., Wednesday, April 24, as part of the 2013 Nashville Film Festival Tennessee First Shorts program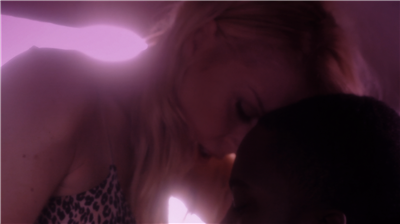 How would you describe your film?
Allen: It's just a love story, a simple melancholy thing . . . there's these quiet times that we all inevitably encounter at one time or another, as adults, when we reflect, when we start to maybe regret a little bit about the wrong things that have happened. I mean, when has anyone's heart not shattered a bit, looking back, who doesn't hold their breath holding onto the fleeting memories of their loves? Smells, textures, you know… it's so so sad. Sad for everyone
What challenges did you/your crew encounter while making the movie?
Allen: Everything. And I'm not being cheeky. You film in the summertime and have no idea what you are doing… this was my first picture! So, okay, there's this heat and this chaos and everyone wants to kill each-other and we filmed a week in Florida, outside of principle photography in Nashville. So try THAT on a micro-budget; the mosquitoes are prehistoric down there.  I think one of our crew came down with a tragic fever of some kind (yellow fever? Do you survive that?). Our Grip truck (a U-Haul) was stolen. Somebody in the crew ran into a hotel.
Anyway, Wild Sands is composed of extra footage from our featurette, Orca Park, so all the footage is freewheeling, improv without location sound or crew. It's fun making a film like that, where you can say, just do what you would do, you guys are in love, be in love. It's nice.
What inspires/influences you?
Allen: For this film? Being in love and then still wallowing in love after that love has packed up, gone away. There's stupid little innocuous things you remember, like playing with each-other's seams, dragging your fingers around over one another . . . just little movements, the quiet. Quiet you spend with someone, that someone who can destroy and doctor you at the some time, I mean that's such a wild quiet. How can you even convey that kind of thing? I'm trying . . .
Stewart: Vivid memories, subtle ruptures in banality, the ephemeral nature of youth, outsiders, repressed desire, the breaking down of pyramidal rule structures and honesty.
What attracts you to the medium of film, as opposed to other forms of art?
Allen: The immediacy. I mean it's like sex, more than any art form, except music. You have all these senses blasting you from all sides and your just sitting there, taking it. It's so commanding, so visceral. It can also be honest and humbling because somewhere along the way someone (often many people) recognize just what they are experiencing, personally. Music is instrumental in this . . . I mean, let's face it, sans some Cinéma vérité stuff, music is film's dominator, music is the cruel lover. But man they play so nice together.
Stewart: I wouldn't personally oppose it [film] against any other forms of art. The act of film-making is a interdisciplinary enterprise that's delivered to us in a mixed media packaging. This all-encompassing mix of mediums (pictures, sound, design, etc.) is what attracts me to the process of filmmaking. It's also a very fixable medium, that's easy to bend, but extremely hard to break and this universal forgiveness is also very attractive to me.
Are there any particular genres you favor over others?
Allen: No. I'll watch a snail fuck if it's filmed well. In fact, I have.
Stewart: I'm interested in films that are proponents of the auteur theory. I watch a lot of art and performance footage. I've been excited lately by some of Steve McQueen's (the London-born artist) early shorts. I watched McQueen's Bear and really loved the space he creates between his characters and viewers. I also spend a lot of time combing through the archives of UBU, it's a goldmine.
In the process of film-making, how much of the creativity is found in production? How much improvisation do you find on set?
Allen: I think, especially with independent film-making, you have to be willing to give up your control a bit, have some fun, particularly if your actors are feeling that vibe, if you have a good relationship with them. I mean, so many people are shooting digital now, right? What's the deal, if your schedule affords it, get a fat hard-drive and an over caffeinated D.I.T. and just shoot, shoot shoot.
Stewart: I believe working in a loose fashion with an open willingness to improvise is essential to obtaining a fluid honesty in narrative film-making. The industry/institutions will say otherwise, and I'm not completely saying that playing-by-the-rules from start to finish is always a bad thing. However, to drift away from an idea just because its not on a traditional shot-list is artistically destructive. I guess that is why, I 'm influenced by the breaking down of pyramidal rule structures, because, at times they do more harm than good. There has to be a moment of discovery that's not forced but harmonious and I feel that makes experiences unique.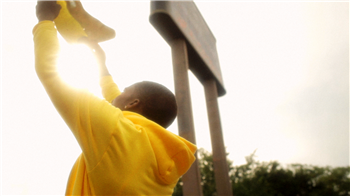 How did you learn your craft?
Allen: I watch a ton of movies. All the time.
Stewart: I'm still heightening my craft as a student of the school of art at the Cooper Union for the Advancement of Science and Art, in New York, New York. I'm always experimenting.
On what projects are you currently working?
Allen: I'm trying to pull this film, this acid western I made last spring titled "Black Hog Gut", out of post-production hell. We filmed it here outside of Nashville with a lot of local musicians. Great fun, I hope I get to finish it.
Stewart: I have a solo art show opening on May 4, 2013, at 40AU Gallery as part of Nashville's May Art Crawl.
What would you say of the place motion pictures have in our culture?
Allen: Moving Pictures have always been the great captivator, ever since Voyage To The Moon, and will, I imagine, always be that kind of thing, that spectacular communicator. I hope I'm right in saying that. I love movies.
Stewart: Automatic and historic, they act like mortar for our cultural bricks.
In terms of motion picture production, what would like to see from the state of Tennessee? What advantages does the state currently have, and how do you think it could improve?
Allen: The audit on the film council in January was alarming. I have friends in the industry here and I want, really want, for work to be ample and had. But at the cost of the irresponsible spending of tax dollars? There's an ebb and flow to this business and Tennessee has the potential to have a great incentive program like North Carolina's.
Stewart: The state of Tennessee needs to support their independent artists on the same scale that governments in Montreal, New York and California treat their artists. Without complete solidarity the idea of a flourishing, Utopian art market is inconceivable. Until the truly avant-garde is accepted, the state will be making decisions using a scope that doesn't recognize its broad talent, the way it has always treated local artists.
How long have you been working in motion pictures?
Allen: About four years.
Stewart: Three Years
What themes do you like to explore in film?
Allen: Love, redemption, spirituality in nature
Stewart: Vivid memories, subtle ruptures in banality, the ephemeral nature of youth, outsiders, repressed desire, the breaking down of pyramidal rule structures and honesty.
What advice do you have to aspiring filmmakers?
Allen: I don't think I'm quite in the position yet to be doling out advice
Stewart: Don't ever be afraid to fly.
What do you see as the future of film?
Allen: Interaction. Like the cyber parlor in Minority Report. Spooky.
Stewart: Smell-A-Vision