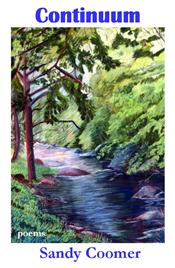 "Everywhere I go I find a poet has been there before me," said Sigmund Freud. He was speaking metaphorically, of course, but there's also some literal truth to the statement when we consider the poets currently living, writing and publishing in our state. In observation of National Poetry Month this April, here are three Tennessee poets among the many I enjoy and recommend:
In her first collection of poems, Continuum, published by Finishing Line Press (2012), Sandy Coomer writes of nature, motherhood and the "furious throb of life" that courses through past and present, art and science, and the tension between relationships and the self. In poets' lingo, Continuum is a chapbook—a small, soft-cover book, typically 30 or 40 pages in length. But good poetry isn't measured by length, and Coomer delivers a meticulously crafted, musical debut, as illustrated in the sensuous "Charmer": [T]here is no bee not beguiled by the buzz/That sings them drunk on sound. Coomer grew up in Nashville and lives in Brentwood, Tenn.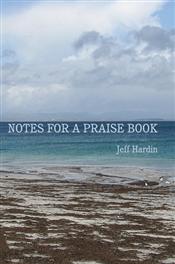 One of my favorite poems in Jeff Hardin's latest collection, Notes for a Praise Book (Jacar Press, 2013), is "When I Stay Awake All Night": How blessed to walk a road in rural Tennessee/that passes by some graves and a creek and no point/must be made. Its dust I find/on my skin, on my tongue. As a native Tennessean, I love this earthy reference to our state; as a reader who feels too often caught in a swirl of suburban life and technology noise, I find that Hardin's poems slow me down and make me join him in giving praise for a heartbeat, coffee steam/and listening. Hardin lives in Columbia, Tenn., and teaches at Columbia State Community College.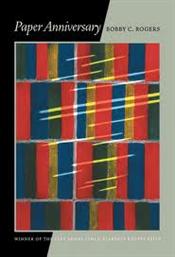 Much as I'd like to be, I'm not a person who easily recalls very many lines of poetry, prose or witty movie dialogue, so it's a tribute to Bobby Rogers that a phrase from his book Paper Anniversary (University of Pittsburgh Press, 2010) has made its way into my consciousness. [E]very now and then you have to/throw a lawn mower into the volcano, he writes in "Philosophy," a poem in which he grapples with doing business in the old part of town after a theft of items from his car—most notably, his Johnny Cash CDs. This is a writer who moves with grace and ease from Eliot and Epictetus references to the everyday sublime of meringue half a foot tall/airy and sweet. Rogers is a professor of English at Union University in Jackson, Tennessee.
[M]aybe the world is a heap/of miracles, one on top of another, Rogers writes in his poem "Meat and Three." The miracle of these poets is that their words make us more appreciative, more aware. Explore their work and you'll be inclined to observe some miracle of your own when you next look up from the page.