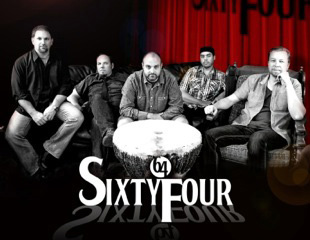 The Arts Center of Cannon County will host a very special performance by Sixty Four Beatles Revue at 7:30 p.m. Thursday, Aug. 22.
Sixty Four is an acclaimed Beatles revue from Nashville featuring renowned musicians, a multi-platinum selling producer and a Grammy-winning mixing engineer. The members of the band created Sixty Four simply for the love of the Beatles' music and they work hard at recreating the music that inspired their careers and lives.
Sixty Four has performed successful shows all over Tennessee and they are a crowd favorite at the annual "Abby Road on the River" festival in Louisville, which is regarded as the biggest Beatles tribute festival in the world
The Arts Center of Cannon County is located at 1424 John Bragg Hwy., Woodbury. For more information, visit sixtyfourband.com.