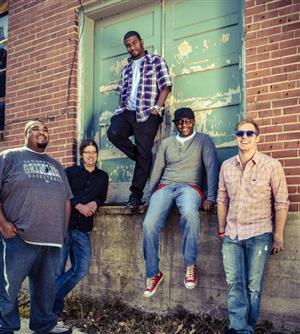 The Third Annual Brewsboro Fest has been scheduled for Sat., Oct. 12, at The Avenue Murfreesboro. The event will be held from 2–7 p.m. and organizers expect a sell-out crowd of 2,500. A portion of the ticket sales will go to benefit the Murfreesboro Young Professional focused on the United Way of Rutherford and Cannon Counties.

Attendees will be able to sample brews from local, regional, national and imported breweries in their souvenir mug. Attendees will be able to purchase and enjoy food from local restaurants Boutique Burger Bar, Mellow Mushroom, Rooster's Lonestar BBQ & Steakhouse and more to be announced.
Live music begins at 2 p.m. with Judd Hall (right) , who will play until DJ John Mayer takes over at 4:30 p.m. We will have a Cornhole Tournament sponsored by Jack in the Box with great prizes given away throughout the day.
Free parking will be available at The Avenue Murfreesboro near the Belk store.
To purchase tickets in person, stop by Nissan of Murfreesboro on Memorial Boulevard or The Humidor/Liquid Smoke on the Murfreesboro Public Square. Tickets are also available online at brewsborofest.com. All tickets are $25 (plus tax) in advance but may be purchased at the event for $30 if it has not sold out. Admission to the event includes all beer samples and a souvenir mug. Hotel packages are also available and include a stay at the Embassy Suites on Saturday night plus two tickets to the event.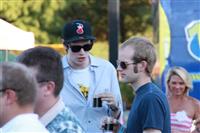 "We are very excited to bring Brewsboro Fest back to Murfreesboro this year," says event director Candace Price. "We know this event will follow in the footsteps of its sister event, the MAFIAoZA'S Music City Brewer's Festival, and will be around for years and years."
Robert Warden, Director of Community Outreach for Murfreesboro Young Professionals (MYP), says it's a fun experience for the community: "MYP's goal is to provide unique opportunities for members and others to get involved in volunteering at community events. This is one of the events we sponsor ever year that allows us to give back to the community and the United Way. Brewsboro provides a great atmosphere, allowing participants to sample beverages from all across the country, while tasting great food and listening to awesome entertainment."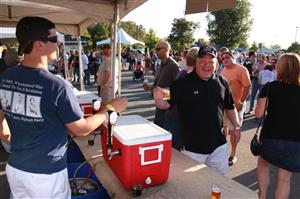 Participating breweries include:
Shiner Beers/Bridgeport Ales
Pabst/Schlitz
Schafly, The St. Louis Brewery
Sweetwater
Blue Moon
Leinenkugel's
Batch 19
Pilsner Urquell
Redd's Apple Ales/Third Shift Amber Ale
Mike's Hard Lemonade
Cayman Jack/Vintage Hard Teas
Lagunitas
Boston Beer Company
Guiness
Newcastle/Dos Equis
Pacifico
Starr Hill
Red Brick Brewing
Crispin
Brooklyn
New Belgium Brewing
Heineken
Yuengling
Widmer / Kuna
Red Hook
Goose Island
Shock Top
Lazy Magnolia, Mississippi's Brewery
Erie Brewing Company
Alltech Lexington Brewing Co
Sierra Nevada Brewing
Boscos
Abita Brewing Co
Falls City
Highland
Flat 12 Bierweks
Hofbrau
Calfkiller
Mid-State Brew Crew
More Brewsboro information can be found on Twitter, at brewsborofest.com or facebook.com/brewsboro.