I am a huge fan of brewed beverages. Coffee. Tea. And adding to that equation, I'd like to introduce our new guest for coverage: beer. We'd like to start by covering a few items to help celebrate the month of October early.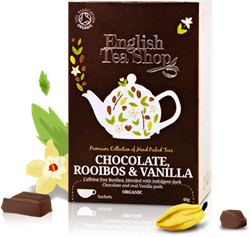 English Tea Shop's Chocolate, Roibos, and Vanilla – 5 Pulses
I could drink this tea all year long. It's a caffeine-free beverage that is another great selection from the English Tea Shop. I felt that these sweet tastes went together as smoothly as velvet. It's what a post-meal tea should be.
World Market's Island Blend – 2.5 Pulses
This may be one of the biggest letdowns from the World Market selection. It's a medium roast with a full body and low acidity, which sounds great as a selling point but really doesn't offer much taste. It's drinkable, but a little murky about what it wants to be. I don't mind drinking this as a good reserve coffee, but after offering it to a few friends, I can safely say it's a coffee many people won't care to drink.
World Market's Caramel Pumpkin Pie Coffee – 3.5 Pulses
I wait all year long for pumpkin coffee. The same magical feeling people get for winter foods, I get around the fall for pumpkin beverages. Last year, World Market changed their pumpkin coffee recipe by adding caramel. While this is a departure from their earlier incarnations of pumpkin coffee of the past years, it's a good seasonal coffee.
World Market's Chocolate Pecan Pie Coffee – 3.5 Pulses
Ditto on the above for this coffee, but I would say that the flavor of pecan is not as prevalent as with the pumpkin. Still a good coffee.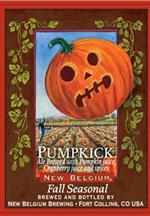 Lucky Bucket Brewing Company Oktoberfest – 3 Pulses
No such thing as a bad Märzen beer. Just mind the aftertaste with this one.
New Belgium's Pumpkick – 4 Pulses
Made from allspice, cranberry, lemongrass, pumpkin juice, cinnamon, and nutmeg, this proved to be a very interesting concoction of ingredients.
Woodchuck Fall Cider – 4.5 Pulses
Playing on the fall tradition of using cinnamon and nutmeg, this fall cider adds those tastes to the sweetness of a candy apple. It's cool, crisp, spicy and refreshing. Many people dismiss hard ciders, but I get the same satisfaction drinking a cider as I do any beer.
(Beers and cider available at Broad St. Tobacco & Beverage)