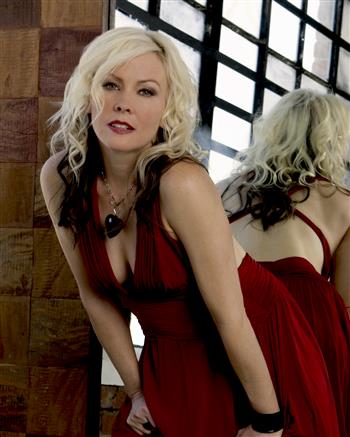 September of this year synth-electro-pop band Berlin releases a seventh studio album, Animal, 31 years after they hit the scene running with Pleasure Victim.
Considered a modern day take on electronic dance music, the new album intertwines fresh synth-electro-pop sounds with Nunn's characteristically strong vocals. The 12-track release hits on heavy dance beats, ballads that slow it down a bit and the erotic sound fans have come to expect from the group founded by Nunn, bassist John Crawford, and keyboard player David Diamond.
"Animal is an explosion of joy and ecstasy and orgasm and sex . . . but musically," Nunn says. Backed by new management and fired up by fresh musicians, producers and sound engineers, she jumped headfirst into writing an album that she's quite proud of. She says Berlin's Animal is the album that she relates to most throughout her career. It is, essentially, the culmination of waxing nostalgic, rejuvenating a creative passion, and updating an emotional outlet . . . with a little bit of talking dirty tossed in.
The album's namesake track, "Animal", boasts a strong dancefloor-ready beat, no on-site remix needed, with risque lyrics, not quite trance but quite capable of sending bodies to the dancefloor. Though electronic, no doubt, the opening riff is reminscent of a rocking guitar. "Nice to Meet You" comes in quick and rhythmic, resonating the heavy synthesizer sound that helped Nunn fall in love with the sound in 1979.
It was John Crawford, after all, who played a little John UltraVox and Craft Work back in '79, blowing her away. Growing up on live music and the punk sound, she'd also considered "Rhiannon" and "Somebody to Love" as classic favorites. Compiling all of these sounds struck a chord with fans; it's no surprise to find Nunn listed as one of VH1's 100 Greatest Women of Rock.
Fast forward to the past two years, Nunn's longtime lawyer, Andy, stepped into position as her manager and introduced her to John King. Listening to the samples King sent, she knew it was time to make a new album. He was the man to deliver the cutting edge, passionate, pumping sound that she'd been missing. Bringing in the rock influence of Nashville's own Marty Fredrickson sparked three or four solid months of songwriting, and Animal was officially born.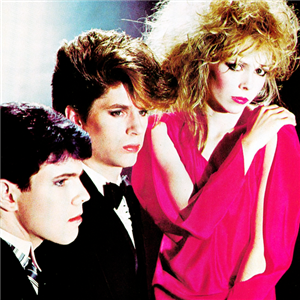 "While It's the Way" is a very personal, vulnerable tune to Nunn, a bit more in line with the band's international No. 1 hit in 1986, "Take My Breath Away." "With the Lights On" brings the album back around to fast flowing dance track, and is, in fact, the track that hit the nail on the head for Terri.
"Mom" is Terri's heartfelt, piano tribute to her mother. Originally submitted to her management team in 2008 by co-writer, Beth Waters, losing her mom reminded Nunn of the track. Working together though physically apart, Waters and Nunn composed a ballad that paints an accurate portrait of her mother: a colorful lady, an astronomer, a smoker and a drinker; a woman full of positivity with a deep love for people and a knack for encouragement and support. "She was an unbelievable package of mother," Nunn notes.
"Her mantra, 'The universe is benevolent' has carried me through life," she explains. "Everything that happens to you is for your ultimate benefit and happiness." To Nunn, Animal is about influencing listeners to embrace the journey presented to them.
"You learn something from every single thing that ever happens to you. Every action brings you to where you are next or where you'll be in the future. I want people to come out to see us and of course, to love the music, but also to pick up on the positive energy I tried to put out there."
Berlin's current tour lineup features drummer John Crawford and Terri Nunn with hand-picked musicians for accompaniment. For show dates or more information on Animal and Berlin, visit berlinpage.com.