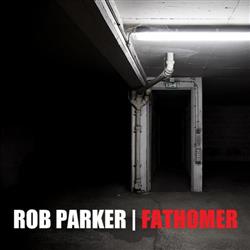 Fathomer is the first release of "trip hop" artist Rob Parker. The Murfreesboro producer, engineer and owner of Triton Recording Studios released his first solo album last month, and its synthesized, beat-driven nature is easy to understand given Parker's past résumé. He's worked previously for an independent video game design group, and since he's also a producer and engineer, it's easy to see where the interest in playing with buttons and noises came from; Fathomer is almost entirely instrumental, save for an odd hidden track of whisperings from UVB-76. Also known as The Buzzer, UVB-76 is a radio station broadcast from Russia, though its precise location and purpose are unknown, which is a concept that only adds to the unsettling feel of the 14-track record.
Fathomer's songs are cold, dark, sometimes rhythmically jazzy, sleek, tense and intense; riffs and noises sound off in sharp jabs, and the bulk of the album could easily soundtrack the part of an action movie when Tom Cruise has sex with his attractive colleague in a posh urban apartment. That aside, a constant feeling of apprehension carries throughout as if the record purports a pending disaster.
Parker's first album is a calculated, slightly nerve-wracking buzzkill built for a weird nighttime drive down a vacant highway; the route from Murfreesboro to Woodbury at 2 a.m. would be an appropriate drive for this record. The artist is already at work on his second album, which he hopes to fund with the return on his first release, and from what he says, his sophomore record sounds as if it will be the natural second step up from his debut.
Look for Fathomer on iTunes and watch for more Rob Parker music at facebook.com/rparkermusic.