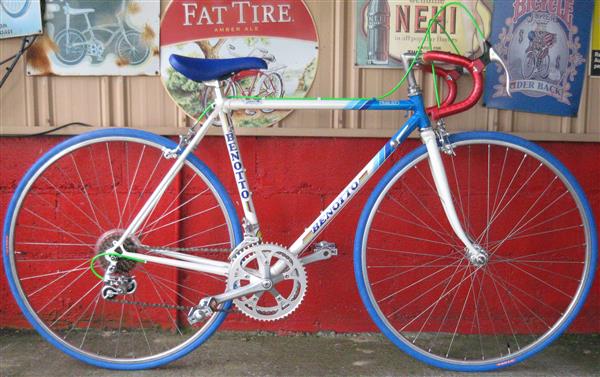 This 1978 Benotto Modelo800, a 12-speed complete with 50cm seat tube/52cm top tube and 700c rim, is available at Smoopy's for $349.99.
However, you'll want to hurry and grab it. The Benotto, along with all used bikes priced at $199 or more, are currently 30% off as part of the shop's "end of season" sale.
Smoopy's Vintage Bicycles is located at 2602 E. Main St. in Murfreesboro.
For more information, call (615) 410-3928, visit smoopysbicycles.com or like Smoopy's on Facebook.