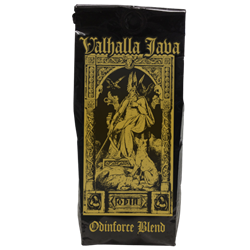 The month of December is perhaps one of biggest months for brewed beverages. Coffee demand is in full swing, people want to warm up at the bars with a drink (or maybe just get away from their families for this time of year), and to add tea to the equation, you've got some really awesome flavors being infused into old favorites just in time for the holidays.
This time around, we'd like your help. With this article, we're wanting to review specifically recommended beverages for the month. Now, we've added a few, but have had so many in the past that we're starting to revisit flavors from years past.
So, we're leaving this month's list incomplete. If you have a recommendation for coffee, tea or beer, just leave a comment here or via our social media. Let us know what you think, and revisit the article online as we add some more flavors to round out your winter season.
Happy Holidays!
COFFEES
Death Wish Coffee Company – Valhalla Java Odinforce Blend (5 Pulses) – One of my all-time favorite coffees, forgoing any semblance of sanity with a java jolt that will turn your body to "vibrate." Created for the "World's Most Powerful Guitarist, Zakk Wylde," this is a smooth blend with just the right amount of bitter to make it a coffee everyone should love, even if they can only handle one cup. This may still be some of the strongest coffee in the world . . .
To get more information and take the Death Wish Challenge, be sure to visit their website.
World Market's Red Velvet Coffee (5 Pulses) – Another coffee I absolutely love, but this one is purely for the crowd that likes holiday coffee. Its detractors have compared it to having a taste that reminds them of cake, but is that an entirely bad thing with a coffee? You can certainly drink this coffee black and get every bit of flavor you're wanting.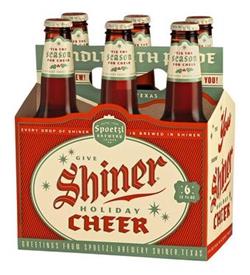 BEER
Shiner's Holiday Cheer (4 Pulses) – Not your father's winter beer. This new-favorite from Shiner is a peach beer with just a hint of pecans. It's kind of a wild card that could go either way for people, as I've read other beer reviews that refer to this brew as "polarizing."
Highland Brewing Company's Cold Mountain Winter Ale (3.5 Pulses) – I've had this beer recommended to me by a few people, and when I finally get around to trying it, I'm told "it's not as good this year." Certainly drinkable, there's a slight creaminess here that tapers off toward the end into a slight disappointment. Worth a go if you're not buying one of those huge bottles of it.
New Belgium's Accumulation (3.5 Pulses) –  A white ale with a very crisp taste, this beer has a very hoppy opening. I'm not generally a hop-head, but I could drink this again.