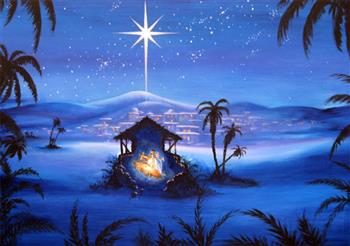 Sought through prayer and meditation to improve our conscious contact with God, praying only for knowledge of His will for us and power to carry that out
As a chilly, December breeze blew quietly across her face; hot, salty droplets gripped her cheeks moistened by her tear-filled eyes. With her hands folded tightly, she rocked to and fro, as a river of negative emotions began to flood her mind, poisoning her thoughts—twisting, turning, churning everything inside. In the past months, she had come out of so many dark patterns of thinking, learning to take life one day at a time. Yet in a moment, out of nowhere came a dark cloud of emotional discouragement and despair. Seemingly, whatever progress that had been made in her new life of recovery was lost in some desperate despondency.
Her drug of choice was people; her addiction was approval. She had filled the emptiness caused by low self-esteem with a need for affirmation joined by an obsession to be and have everything perfect. As her life was spinning out of control in exhaustion, even affecting her health, she'd only a few months earlier had a moment of clarity recognizing that she was powerless to change herself. She began clearing her schedule, taking more walks in the woods and spending meditative quality time with God, and found herself renewed emotionally, physically and spiritually. With her new confidence in God and a determination to allow Him to be her Source, she found her new life exhilarating, filled with new potential!
Nevertheless, the holidays were approaching. All attempts to maintain positive momentum in her recovery seemed impossible. The hustle and bustle, the inevitable stampede to the mall, and the likely-frenetic fury had her tied in a pile of jumbled knots, just like last year's Christmas lights.
And then there were the family gatherings—a determination for the pursuit of happiness found in those blissful scenes from a Norman Rockwell or Currier and Ives. Indeed, the holidays were a time for togetherness and harmony with family and friends, yet she dreaded facing them. Always, with these relational encounters, there would be the inquisition: "How are you doing? What are you doing?" And the most pressing, condescending question—"Are you making it financially?" In other words, the subliminal implication was, "What important things have you done with your life?" Without hesitation, she began to rehearse her response to her inquiring friends and family, "Well, I am just fine, everything is just fine!" All of this pretending and façade of well-being left her lonely, fearful, and full of the "holiday trepidation"!
Her life had been characterized by living under the pressure of performance acceptance. Often, she plummeted into the overwhelming fear of failure. In the performance-acceptance trap, a distorted belief system led her to overworking and overachieving and never feeling fulfilled. And then inevitably, she would succumb to feelings of guilt, those introspective, fault-finding obsessions that ripped away her self-confidence, especially during those holiday encounters with unsafe family members.
What a year-long recovery journey! We have arrived at an important junction. In the past year, recovery has allowed us to face our denial, turn our lives over to God's care. We began to take an honest look at our life by listing, confessing and sharing our wrongdoings and asking God humbly to make the major changes in us, along with our willingness to make amends and forgive.
Wow! What a journey! A year ago we would have said that this was an impossible journey. We have come to a place where we are beginning to understand that turning our lives over to the care of God is the only answer. This truth has begun to set us free, yet it is not a place where we can stop and rest on our accomplishments.
SO . . . AS THE HOLIDAYS BEGIN . . .
Start working on a relapse-prevention program. Holidays can be tough, especially if you are alone, or if you are still hoping your family will live up to your expectations. This is a key time of the year to guard against slipping back to your old hurts, hang-ups or habits. A key time to guard against relapse! We are going to talk about how you can prevent relapse. Specifically, we will look at how to maintain the momentum of your recovery during the approaching holidays.
RELAPSE TRIGGERS . . . WHAT ARE THEY?
A relapse trigger is any person, place, thing or situation which produces a familiar emotional response to a situation or circumstance. The emotional memory can be as powerful as the drug or experience itself. These relapse triggers are easily found in the persons, places, things or situations likely to appear during the holiday season. That is why we want to proactively look at our behavior before we spiral down and out of control. For those who are approval-addicted, the holidays can be difficult, especially when one is around those unsafe family members who trigger negative emotions and behavior.
Here is an outline for relapse prevention found in Life's Healing Choices by John Baker, founder of Celebrate Recovery. Take time for a heart check. Through a heart check, Baker suggests that ongoing evaluations and inventories can keep us on track in the recovery process. Follow this acrostic:
H – am I hurting?
E – am I exhausted?
A – am I angry?
R – do I resent anybody?
T – am I tense?
When we take time to make an honest evaluation, we also take time to celebrate the victories we have made in the process. Look for progress, not perfection. Remember, God loves us just as we are; however, He will not leave us that way. For someone who is addicted to approval this is HUGE! You can relax, knowing that God loves you and accepts you as His beloved child. This holiday, why not meditate on that thought rather than submitting to all those voices inside and out that would toss you to and fro emotionally, physically, spiritually, and relationally?
Christmas is also a time for reflection, a time for recalling stories, scenes and treasured happenings from generations past. Likewise, there are gems of wisdom that smooth out the progress of our recovery found in those beautiful stories and songs of Christmas. One story steeped in Southern history and culture is the story of a song, a seasonal classic written in the late 1930s by area farmer R. Fisher Boyce, who was born in 1887 and was raised in the Link community here in Rutherford County. (He would later become a song leader and deacon in the still-standing Mt. Carmel Baptist Church.) Boyce became a shape note singing teacher traveling throughout the South conducting singing schools in churches. Congregational singing schools gained popularity after the Civil War and were continued by Southern-gospel pioneer James D. Vaughan and his Lawrenceburg, Tenn.-based publishing company until the 1960s. According to the late Dr. Charles Wolfe, a former MTSU music professor who was an authority on the history of country and gospel music, "Beautiful Star of Bethlehem" is the most prominent piece of popular music to come out of Rutherford County, with the exception of the music of early Opry star Uncle Dave Macon.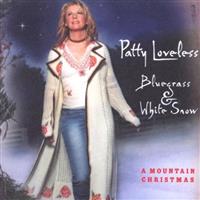 For more than 70 years, "Beautiful Star of Bethlehem" has been a cherished Christmas carol. Since then, many artists have adapted the song. The song has been performed and recorded by many famous contemporary artists including The Judds, Emmylou Harris, Ralph Stanley, Ricky Skaggs, Patty Loveless and Neil Young. It was the featured song on Bill Gaither's A Christmas Homecoming album. My favorite is the riveting, heartfelt version by soulful country vocalist Patty Loveless, performed to perfection on her Bluegrass & White Snow album.
Just like many Christmas tales that have evolved over the years, this is one that has been passed down through oral tradition about how the song was actually written. The beauty of the lyrics have not only become a special part of Christmas but remain significant in Southern heritage. Here is the song's story:
Outside, a silent winter wind blew gently through the black, sleeping, skeleton-like branches. The icy frost on the window pane left feathery patterns framing the universe in surreal tranquility. Inside, the air swirled with whiffs of buttery sweet and gingery spice. It was Christmastime and the Boyce family had gathered. The children laughed and giggled, noisily filling the room with cheerful excitement. Surely, Christmas was time for a party and merriment, but the clamor was a huge distraction for Fisher, who had a sudden burst of inspiration to write a song.
Across the room, the fire spit and sputtered, beckoning him to leave the merriment and just for a moment to dream and wander.
Hence, Boyce went to his milk barn, hoping to find some peace and quiet. Silently, with one smooth motion, he sat down on a bale of hay, pulled his pencil out of his bib overalls, and laid his paper on a wooden table. While reaching to light a kerosene lamp, a display of congregating star clusters began shining and twinkling through the open planks, reaching into the dilapidated wooden structure. The silence began speaking through the beaming star eyes. Boyce was awestruck by the glimmering display and a sacred moment of divine inspiration followed. As the shepherds had been mesmerized nearly 2000 years before, so now was Boyce. Clarity and inspiration came flowing from beyond. Poetic phrases resonated and emerged from the heavens, connecting an echo of the angel's chorus's. Boyce's inspiration came from beyond the woeful circumstances of his day—the scourge of a World War and the residual doldrums of the Depression. He began to write the Greatest Story Ever Told in a new way—a song, "The Beautiful Star of Bethlehem" then appeared on his paper as the starry display torched his consciousness with a bright sparkle of love. How wonderful! Once again, heaven and earth met and God's message of Love and Light was sent to mankind in a humble barn right here in Rutherford County.
Beautiful Star of Bethlehem
Shining afar through shadows dim
Giving the light for those who long have gone
Guiding the Wise Men on their way
Unto the place where Jesus lay
Beautiful Star of Bethlehem, shine on
Oh, Beautiful Star (beautiful, beautiful Star)
Of Bethlehem (Star of Bethlehem)
Shine upon us until the glory dawns
Give us the light to light the way
Unto the land of perfect day
Beautiful Star of Bethlehem, shine on
Beautiful Star the hope of light
Guiding the pilgrims through the night
Over the mountains 'til the break of dawn
Into the light of perfect day
It will give out a lovely ray
Beautiful Star of Bethlehem, shine on
Beautiful Star the hope of rest
For the redeemed, the good and the blessed
Yonder in glory when the crown is won
Jesus is now that star divine
Brighter and brighter He will shine
Beautiful Star of Bethlehem, shine on
Oh Beautiful Star (beautiful, beautiful Star)
Of Bethlehem (Star of Bethlehem)
Shine upon us until the glory dawns
Give us the light to light the way
Unto the land of perfect day
Beautiful Star of Bethlehem, shine on
(Music and words by R. Fisher Boyce, with musical assistance from his daughter, Nannie Lou Taylor; published credits sometimes vary due to editing and other after-the-fact contributions made after Boyce sold the song outright, surrendering the copyright to its publisher.)
Perhaps Christmas 2013 has found you with too many wanton winter's dreams, wounded by rough words, persistent brokenness, sleepless nights, irritable hours and intense, relentless worry tied to a myriad of meaningless imaginings. Why not look to the heavens? God's story is written in His starlit universe. A Babe born in Bethlehem, Love's Pure Light is ready to leave the galaxies and appear in the broken hearts of all mankind. He is the answer! His story is the recovery message for everyone!
That beautiful star still proclaims the message in Bethlehem 2000 years ago. That message is the same today—"Joy to the world, the Lord is come!"
To Learn More About Recovery:
Celebrate Recovery is that safe place where people can remove the mask of denial and be open and honest. If you are interested in finally dealing with the pain of your past, there are people who will stand with you as the truth becomes a way of life. In Celebrate Recovery, where anonymity and confidentiality are basic requirements, one can address life's hurts, habits and hang-ups utilizing biblical truths. One can find change in a personal relationship with Jesus Christ, the one and only Higher Power. There are now three Celebrate Recovery meetings in Murfreesboro: one every Monday at 7 p.m. at North Boulevard Church of Christ, 1112 Rutherford Blvd.; one every Tuesday at 7 p.m. at Belle Aire Baptist Church, 1307 Rutherford Blvd.; and another every Thursday at 7 p.m. at New Vision Baptist Church, 1750 Thompson Lane. For more information about the ministry call Tom Christy at (615) 896-6288.