January seems to be a month of stagnation for flavors. Getting only the scraps of the holiday craze that is seen in many of our favorite beverages, we enter this month looking for new and exciting flavors that have managed to keep us warm.
Here's what we had:
Coffee:
Southernerds Brainiac Blend (4 Pulses) – Crafted by the folks at Southernerds (an entity which seeks to promote intelligent "geek culture" below the Mason-Dixon line) the Brainiac Blend is a "No B.S." coffee that only offers a bit of bitterness. Despite the name, this is a pretty manly cup of coffee that'll put some hair on your chest and make you want to go do yard work. Good stuff.
Tea:
Tazo Chai (3.5 Pulses) –  I've always been a big chai fan, and this is a decent tea to use if you'd like to make a tea latte like the London Fog. For those wondering, this chai consists of black tea, ginger, cinnamon, cloves, black pepper and cardamom. There's a miscellany of spices here that punches up what tea could be, making the drinking experience more dynamic than your average breakfast.
Tazo Calm Chamomile (3.5 Pulses) – While I understand the importance of green teas, I get the impression that too many people consider it a cornerstone of drinking. This tea, however, is a good remedy for that.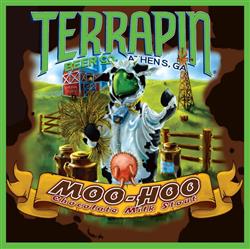 Beer:
Terrapin's Moo-Hoo Chocolate Milk Stout (4 Pulses) – It's been my opinion that chocolate was something that really didn't belong in beer, but that's quickly changing. You can actually taste the chocolate with this, and it's just sweet enough to have a big appeal.
Southern Tier's Imperial Choklat Stout (2.5 Pulses) – Here we have an example of a great idea that was too heavy for take-off. We've got a gravity of 10 percent with notes of caramel and chocolate hiding under the bittersweet sludge of this brewing experiment. This beer was simply too thick, and drinking it felt like climbing a very steep hill.
Red Brick's Sacred Cow Chai Tea Milk Stout (2 Pulses) – Cardamom is something that can go really well thrown into teas and certain coffees, especially of the Turkish variety. Beer, however, was a completely different story for me.  I know other people who liked this beer, and while I share that for the sake of transparency, I don't think I can recommend this beer to too many people.
Yazoo 10th Anniversary White IPA (3.5 Pulses) – Decent beer with a citrus-y, forest taste going on. Yazoo went a little outside what you might expect for this one. Worth a taste.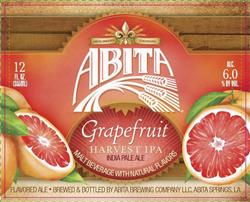 Abita's Grapefruit Harvest IPA (4 Pulses) – Only if you like grapefruit, as it capitalizes on being both grapefruit and an IPA. Again, I'm not a "hop-head," but this is a good one to check out.
Wells Sticky Toffee Pudding Ale (5 Pulses) – Wells and Young's makes one of my all-time favorite beers, the Wells Banana Bread. Now, the folks are treading new territory with a toffee beer that's got vanilla, butterscotch and caramel. I'm in love with this beer, though many people have had the same reaction to it as I had to the Sacred Cow Chai. I've even heard one person refer to it as "sickly sweet," which I don't agree with. Oh well, more for us!