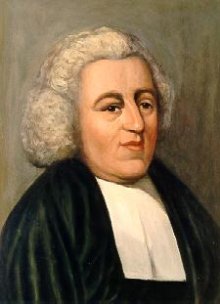 Step 12: Having had a spiritual awakening as the result of these steps, we tried to carry this message to others and to practice these principles in all our affairs.
The wind and rain battered the sides of the grand vessel, tossing it like a small toy as if in a great battle to seize the existence of all life aboard. Over and over again the ship plunged into the raging sea, blackened by a tumultuous shroud of storm-filled clouds. Powerless over nature's wrath, John Newton, captain of the vessel, had attempted to steer the ship through a violent storm. Now, at the end of himself and all that he could control within his own power and strength, the experienced sea captain hovered helplessly in his cabin and waited for death.
Frightened and alone, a single tear fell from his eye and dropped onto a ragged wooden slat. Silently, as he crouched in terror with the reality of his situation surrounding him, he began to ponder his life. On the surface, he had been in command, a captain of a slave ship whose vicious and cruel exterior once forced his crew to mutiny and toss him into the sea. His denial of the one true God had lengthened his pain, forcing him never to face the ugly truth about himself.
As a youngster, John had been given some early religious instruction by his mother. After her death, the loss was unexplainable and overwhelming for a 7-year-old. Perhaps he blamed God for taking her away. Accordingly, he had long since given up on any religious convictions. Soon after his mother's death, he left school and joined his father's ship at sea.
John Newton was born in London on July 24, 1725, the son of a commander of a merchant ship which sailed the Mediterranean. When John was 11, after joining his father at sea, he made six voyages with the elder Newton before his father retired. In 1744, John went into service on a man-of-war, the H. M. S. Harwich. Finding conditions on board intolerable, he deserted but was soon recaptured, publicly flogged and demoted from midshipman to common seaman. The years that followed were filled with continuous rebellion and debauchery.
Finally, at his own request, he was exchanged into service on a slave ship. This adventure took him to the coast of Sierra Leone. Ironically, he then became the servant of a slave trader and experienced brutal abuse. Early in 1748, he was rescued by a sea captain who had known John's father. Afterward, John Newton became captain of his own ship, one which plied the slave trade.
On a homeward voyage from Africa to England, he attempted to steer the vessel through a vicious squall. It was a futile maneuver that seemingly would soon end with his demise. Death—his most feared obsession—was about to claim him. Although he displayed a confident veneer, his troubled soul was vexed with clusters of self-imposed delusions about life. Now, at what undoubtedly was his finish, he was powerless to save himself or his crew. All along, he had rationalized his role in the slave trade. In his journal, he chronicled the inhumane treatment and intolerable conditions of the slaves. He even questioned the sustainability of the enterprise.
A dim light flickered violently from a lantern on the table exposing a book that he been given to him years before. He had tossed it aside knowing that it was something about a God whom he had been convinced was distant and cruel. Now, when all appeared lost, he grabbed the book and began reading it—Thomas à Kempis' devotional, Imitation of Christ. As the sea crashed around him, mocking his inability to change his circumstances, the message of Christ contained in this book began to sow the seeds which would lead to his eventual conversion to a personal acceptance of Jesus Christ.
As the vessel dove in and out of the deafening waves, John Newton clutched the book and began to pray fervently and desperately, "Lord, have mercy upon us. If you do not deliver us, we will surely sink." Suddenly, just as quickly as they had begun, the turbulent winds subsided and the violent waves ceased as if they had been ordered by some mysterious higher power. As a soft mist appeared across the still waters, the wavering ship floated atop calmly and peacefully like a lone, gray gull.
When all seemed lost and the ship would succumb to the peril of the sea, he would refer to this in his journal as the day of his "great deliverance." Later in his cabin, he reflected on what he had said and began to believe that God had addressed him through the storm. God's grace, the power to do beyond any human ability, had begun to work for him. For the rest of his life, he observed that stormy day at sea, May 10, 1748, as the anniversary of the day of his conversion, a day of humiliation in which he subjected his will to a higher power. He continued in the slave trade for a time after his conversion. Nevertheless, he saw to it that the slaves under his care were treated humanely. Later in life, he was known as the, "Old Converted Sea Captain."
Thro' many dangers, toils and snares, I have already come; 'tis grace has bro't me safe thus far, and grace will lead me home.
"Amazing grace, how sweet the sound . . ." So begins one of the most beloved, recognizable hymns of all times, a staple in the hymnals of many denominations. For over two hundred years, "Amazing Grace" has inspired social and liberation movements. The song reverently evokes confession, submission and hope throughout its history. John Newton's words told of a self-proclaimed wretch who once was lost, but then was found, saved by God's amazing grace.
In the early settlement days of our country, the song found its way to America and was published in a shape-note singing book in 1847 by William Walker. It sold 600,000 copies, which meant that nearly every family in America had a copy with this hymn in it. In 1851, Harriet Beecher Stowe published it in Uncle Tom's Cabin, giving traction to the anti-slavery movement. Generation after generation has been transformed and inspired by the song. Jerry Bailey, an executive with Broadcast Music, Inc., says that the song may be the most recorded on the planet. More than 3,000 versions of the recorded song are archived in the Library of Congress.
Each one of us has a valuable "Amazing Grace" story to tell. John Newton's story is redemptive, resonating hope and power; however, no story is too trivial. Within each personal recovery journey, there is a microcosm of such a story from bondage to freedom that will help others. Offering to share your recovery experiences gives others the opportunity to loosen the chains and begin their own recovery journey. In our community and world, we need more to choose God's "Amazing Grace" plan of recovery in 2014!
Perhaps, as in the past, all your resolutions become shattered with good intentions. You continue to eat or drink more calories than your body needs. You know that exercise is a good thing, but you don't do it. And yes, you are trying to get organized, but it's overwhelming. You tried not to say things that would hurt others; you would be kinder in 2014, but you still lose your temper. In fact, on Dec. 31, you declared once and for all that you knew the right thing to do, nevertheless only a few days into the New Year, you continue to do the wrong thing anyway! In desperation, you acknowledge, "I am powerless to control my life and it's increasingly unmanageable!"
Don't be baffled by the futility of trying "to do good to be good." Like John Newton, we are not God and our lives are defective and unmanageable without Him. The desire to play God in our lives keeps us trapped in a twisted delusion that we can fix ourselves. Trying to be God and change ourselves is mankind's oldest problem. Why can't we realize that we waste precious, exhausting moments trying to do the very thing that God wants to do—that is, to change us? We have no power within ourselves to change or force change through willpower.
Many have a misunderstanding about the definition of self-control. Self-control is often associated with willpower. Self-control is not something that we get by gritting our teeth and forcing ourselves to do the next right thing. Self-control is a fruit that is the result of trusting in God's amazing grace to guide us. As we continue to follow God's guidance, taking one step at a time, one moment at a time, our self-control will gradually grow. As we stay connected to God, our lives will be changed as He produces the fruit of self-control in our lives. We begin to make better choices simply because we have admitted that God is the only One that can make substantive change.
Until we come to the end of ourselves, we will never experience the freedom that is found in trusting God's amazing grace. Grace simply means that God fills in the gaps. When encountering the storms of life on troubled waters, John Newton, as have many other saints, found that pain is a miracle from God that leads us out of the destructive patterns of denial and into His safety and provision. This is the power of God's amazing grace.
Just as a skilled sailor can use the head wind to carry him forward, by using the impelling power to follow a zig-zag course, it is possible for us in our spiritual life through the victorious grace of God, to turn completely around the things that seem most unfriendly and unfavorable. – from Streams in the Desert by L. B. Cowman.
May God's Amazing Grace Fill Your New Year with Peace and Power!
This is a powerful, beautiful version of Amazing Grace sung by a 7-year-old gospel singer, Rhema. Her story was similar to John Newton's. At age 6, she, too, lost her mother to cancer. God's amazing grace has given this small child hope to sing and share her "Amazing Grace" story with others. Notable is the beginning and end of this version, sung in Sacred Harp style, which was familiar in early America, even here in Middle Tennessee.
Here's another "Amazing Grace" phenomenon; there have been over 9,000,000 views of this "Amazing Grace" version on YouTube: