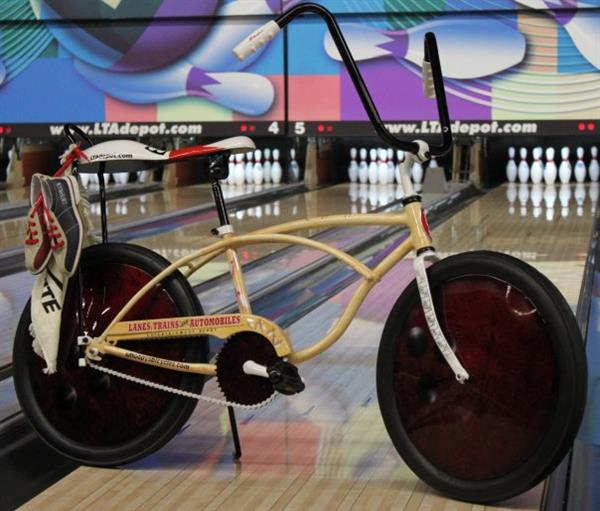 Smoopy's Vintage Bicycles recently built the "Strike Bike" for Lanes, Trains & Automobiles. It is a 1974 Schwinn Sting-Ray, with full custom paint featuring airbrush work by George Williams of the Visual Edge, custom hand-built wheel covers and more.
The seat is a real bowling pin that was cut and extended 8″ to make it the proper size.
For more information on Smoopy's custom bikes, call (615) 410-3928, visit smoopysbicycles.com or like Smoopy's on Facebook.
Smoopy's Vintage Bicycles is located at 2602 E. Main St. in Murfreesboro.