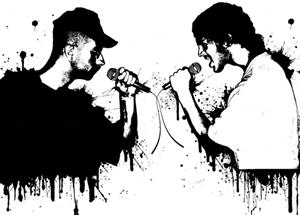 A new forum for rap artists will launch this month, and offers contestants competing each week the opportunity to walk away with $100.
Every Wednesday, starting Jan. 22, rappers can grab the mic onstage at Social for a chance to see who's got the best flow.
"Each performer gets 16 bars per round. The crowd selects the winner at the end of the show," said Real Wednesdays founder Larry Kennon.
Kennon is eager to get the series underway, and to see who in the hip-hop creative community will step up to be a regular participant.
"I am a DJ, so I can do it if I need to," Kennon said. "I'd like to snag a DJ, though."
The $100 prize is awarded weekly, so for anyone who wants an incentive to show off their stuff, this is it.
"This should be a great addition to the community, and I believe it will be enjoyed by folks from all around. It will definitely bring unity for sure!" Kennon said, encouraging all area rappers to come out to Social and join the fun.
The contest will begin at 11 p.m. on Wednesdays, starting Jan. 22. Social is located at 114 N. Church St. For more information on the series, check out facebook.com/realwednesdays.