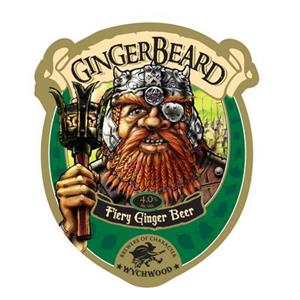 Beers
Rogue's Juniper Pale Ale (2.5 Pulses) – Rogue has yet to make a single beer that impressed me. Considering both the hype and the price, I really don't see the appeal. This is an OK beer that does offer a bit of sweetness to a pale ale recipe, though you can't help but wonder why Juniper berries were selected here. The berry taste is kind of . . . compacted, not really enduring the rest of the taste on the tongue.
Wychwood's Ginger Beard (4.5 Pulses) – One of my favorite breweries finally releases a fourth beer to the Middle Tennessee area. Ginger Beard, an English amber, has a zesty ginger taste that ends with a clean, hot finish. A great beer.
Stella Artois Cider (3.5 Pulses) – Ignore the fancy labeling, and the "hand-picked apples" proclamation on the neck of the bottle. What we get here is a hard cider that's a little dry, not as sugary as others. Not a bad cider.
Hap & Harry's Tennessee Ale (3 Pulses) – Drinkable. Not remarkable.
Thatcher's Green Goblin (3 Pulses) – The black sheep of the Wychwood family, this oak aged cider holds back the sweetness you'd expect from its apple origins and offers something more tart. In a way, it's kind of a blend between Scarecrow and Hobgoblin. If you're looking to avoid Woodchuck like the plague, venture into this forest for a more matured cider.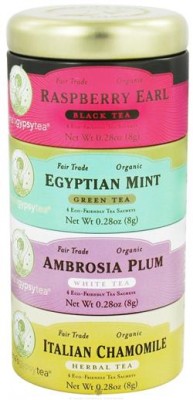 Tea
Zhena's Gypsy Tea's Sip Sampler –  Raspberry Earl (2.5 Pulses) – Good for an organic variety, especially considering that it's a just a few ingredients over Nilgiri Black tea and freeze-dried raspberries. You can enjoy this tea if offered to you, but it doesn't jump at the average tea drinker.
Zhena's Gypsy Tea's Sip Sampler –  Egyptian Mint (2.5 Pulses) – Again, an OK tea that does well with few ingredients.  The minty aftertaste, while sure to freshen breath, tastes too much like dental floss to merit a higher rating.

Zhena's Gypsy Tea's Sip Sampler –  Ambrosia Plum (4 Pulses) –  The star of the lineup.  This one actually stands out, taking licorice, strawberry, plum, and rose petals for something refreshing enough to drink all day.
Zhena's Gypsy Tea's Sip Sampler –  Italian Chamomile (1.5 Pulses) – Not really worth your time as a Chamomile. There's not much taste here, and there are better teas.